How to Pack a Wine Picnic- My Favorite Essentials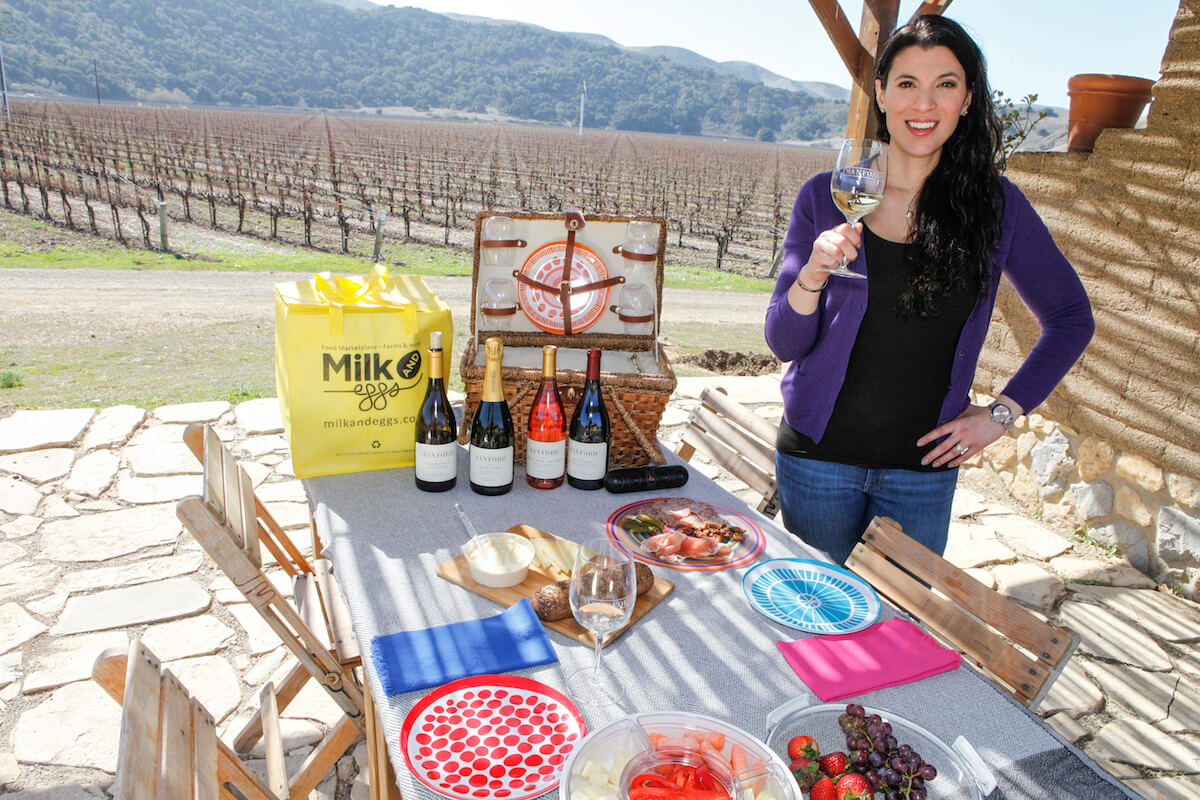 If you've seen my
Instagram
, you know that I love going wine tasting and I love a good
picnic
. If you've ever been wine tasting, you probably noticed the strange phenomenon that wineries rarely have food. If they do have food, they usually don't have much variety and it won't be gluten free (I'm gluten intolerant). Therefore, I'm in the habit of packing a wine picnic when we go
wine tasting
. I've packed quite a few at this point, so I know what works and what doesn't, so I'm pretty much an expert on how to pack a wine picnic.
Here are my Wine Picnic Essentials: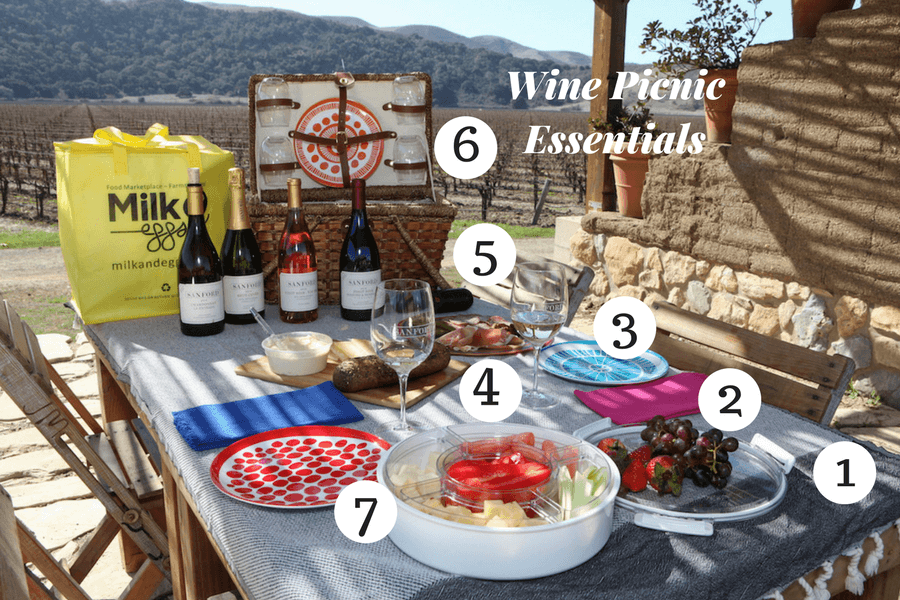 I always bring a plastic bag with picnic essentials you need. Here's what I alway bring:
small trash bags
disposable utensils
wine and/or champagne stopper
soft cheese knife
hard cheese knife
paper napkins (if you don't use cloth)
wet naps
wine opener
As far as food goes, if I'm able to pack everything beforehand, I usually go with food that's easy to grab and doesn't need utensils. Basically I stick with finger food, like:
Veggies: baby carrots, celery, bell peppers.
Fruit: watermelon (if it's in season), other fruit or berries.
Cheese: I usually stick with hard cheeses because they transport better than soft cheeses.
Prepared meats: I like prosciutto and salami.
Bread: I brought a gluten free option, but a regular baguette would be perfect.
Nuts
Popcorn: I like to make my own with butter and rosemary.
Hummus
Crackers
A big thank you to Milk and Eggs for helping me out with this blog and the video. If you live in the Los Angeles and Orange County areas and want to learn how you can get your own Milk and Eggs delivery, please go to:
https://bitly.com/clairebahn
. I also want to thank
Sanford Winery
as well, for letting me use the beautiful pergola on their Lompoc property for the video and photos.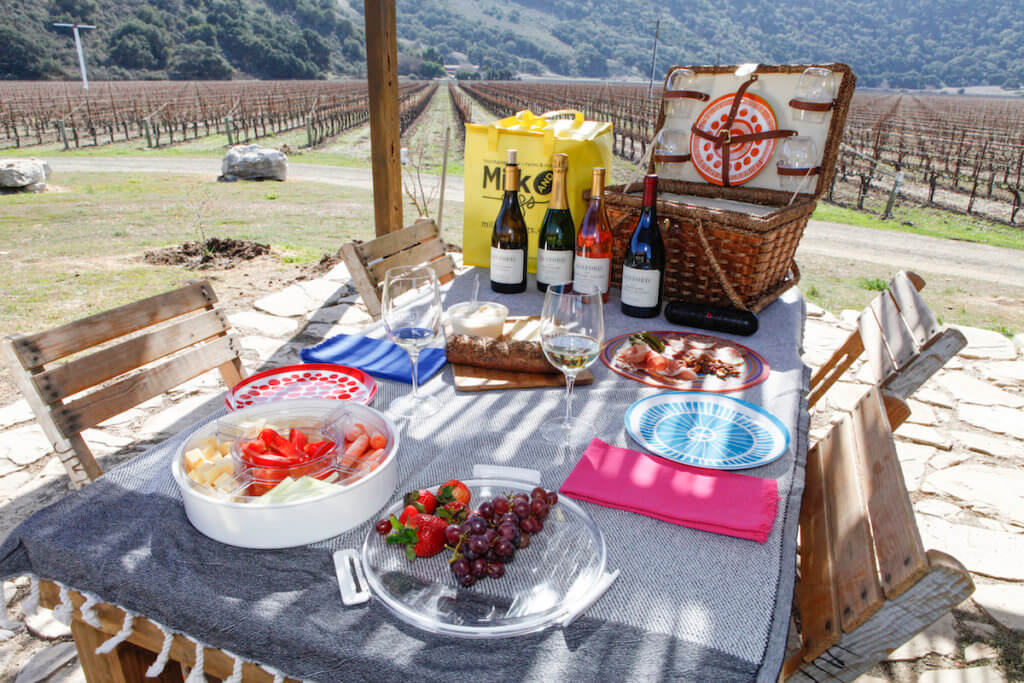 Here are all the essentials that I love:

Here's my latest Youtube Video with all the details:
Find me on Instagram!
https://www.instagram.com/clairebahn/
Let's be friends on Facebook!
https://www.facebook.com/clairebahn
Say hello on Twitter!
https://twitter.com/clairebahn
Please Subscribe to my Channel!
https://www.youtube.com/clairebahn