Friday Favorites: 6 Favorite Sunscreens for Skin Cancer Awareness Month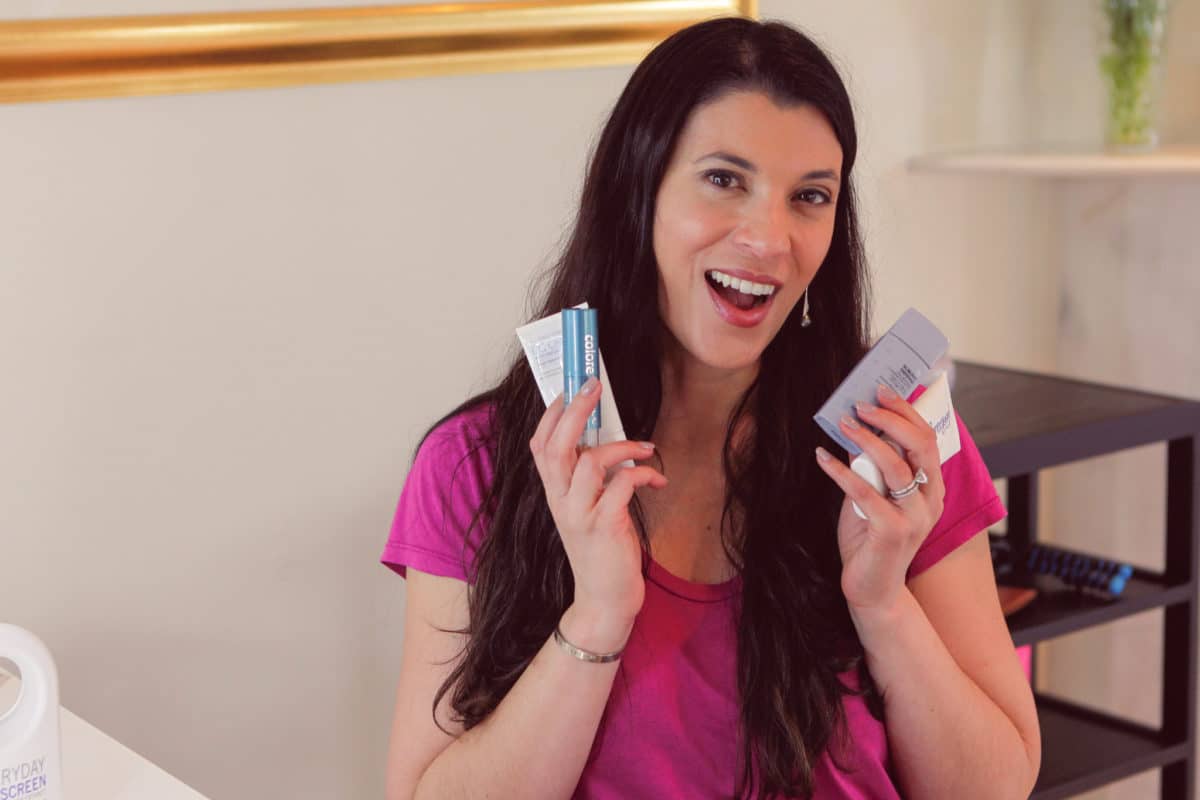 Everyone who knows me, knows that I am serious about sunscreen. Why am I so serious? Both my great grandmother and mother were advocates for wearing sunscreen regularly.  My mother had very fair skin and would burn very easily, while my great grandmother loved the sun, but later had to deal with skin cancer lesions on her legs and face.  I learned that you shouldn't wait for a sunny day to put on sunscreen after I  got very burned at a track meet in high school, on a cloudy day.  Why would I should I put on sunscreen on a cloudy day?  I was wrong.
Some people still don't get how important it is though. For instance, my dad thinks that he doesn't need to wear sunscreen unless it's hot outside, as if the heat has something to do with a sunburn.  UGH….It's a constant battle, met with eye rolls and griping.  He will never let me forget the day that he went into "Sam Fora" (how he pronounces Sephora….not sure why, but it makes us laugh) to get sunscreen at my urging.  He was so "embarrassed" because I made him go into a "chick store" (wait… you're telling me he never picked up feminine products for my mom at the drug store??).  To this day if I ask to pop into the closest Sephora he waits outside or goes for a walk, just so he doesn't have to go in.  Men! What are you going to do?
Today sunscreen is one of the things that I never skip because I know that sun causes premature aging and skin damage.  I put it on before my morning dog walk, then again after my morning shower.  Do I go through a lot of it?  You bet, but I think it has made a huge difference in my skin. I get complements on my skin regularly, even from skincare professionals and dermatologists, so I feel I must be doing something right.
Got a boyfriend or husband?  They're probably super picky like mine.  I have to do a lot of research to find sunscreens that even the most picky of husbands or dads can live with, but that won't leave a white cast, feel too greasy or burn your eyes.
One of my biggest resources is the
Environmental Working Group's Guide to Sunscreen
, I've been using this site as a research tool for many years.  It's the only site I've found that gives you the real scoop on sunscreen, not like the sites the skin care lobby groups want you to know about.  So without further ado, below is my current list of favorite sunscreens.
Here are my favorite sunscreens that I use regularly: