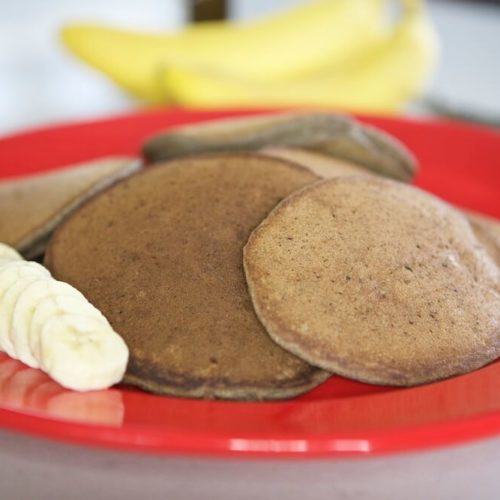 Banana Buckwheat Pancakes
This recipe only uses buckwheat flour so it's naturally gluten-free as there are no other flours needed in this recipe. Buckwheat flour makes a very nice yet hearty pancake because buckwheat is an ancient grain.
Mix dry ingredients together; add egg, vanilla, milk and butter or margarine, beating well after each addition. Add banana.

Preheat griddle or large skillet (if electric) to 375 F. Grease lightly with oil. Griddle is ready when small drops of water sizzle and disappear almost immediately.

Pour 1/4 cup batter for each pancake onto hot griddle. Cook 1 to 1½ minutes, turning when edges look cooked and bubbles begin to break on the surface. Continue to cook 1 to 1½ minutes or until golden brown.

Serve immediately with topping of your choice, such as fruit spread or maple syrup.