Starting a YouTube channel can be intimidating, but coming up with the right YouTube ideas for your personal brand? That's a whole separate beast. 
YouTube has the power to launch your business to its next level. The social platform deserves some serious attention: In 2020, 70% of viewers purchased a product after watching the brand's YouTube video. 
Nowadays, brands that embrace transparency are quickly establishing a loyal audience. YouTube not only helps to expand your brand's digital presence, but it also opens up new opportunities to connect with your ideal clients.
RELATED: WHY PERSONAL BRANDING IS THE KEY TO SUCCESS IN 2021
1. Host a Q&A
This one is at the top of my list of YouTube ideas because it's a fun, easy way to engage your brand's audience across multiple platforms. 
Q&A videos help your followers feel more connected to you and can make the most of your time spent in front of the camera. 
Be prepared: you aren't going to use any scripted questions for this. Instead, prompt your followers to ask you questions via your social media platform of choice. 
Engage your Instagram followers by using question stickers on your stories. Couple the stickers with a video explaining your Q&A, and your DMs will be flooded with questions. 
Do you want to attract more clients and boost revenue?
Learn how to position yourself as an expert, grow your audience, and attract the right clients.
You could also create a Twitter thread for your followers' questions. The more people see others Tweeting in response, the more likely they are to join in on the action. 
Or, if you'd prefer something that feels more professional, you can create a questionnaire form on your brand's website. Then, you can promote it on your LinkedIn profile. More connections, more web traffic, and a substantive Q&A is a win-win-win. 
I suggest encouraging your followers to ask questions about both your business and you as a person. This is a great tool to increase your brand's transparency. 
Once you've posted on your social platform and the questions start coming in, you should answer a few of them at first to get them curious. Then, let your audience know the publishing date of your official Q&A YouTube video. You'll create a sense of anticipation and hopefully earn more views on your video. 
Now, the work you put in for your Q&A doesn't have to stop when you click the publish button. You can use that video for other content on your blog, Instagram stories, and even to put together another video. 

2. Interview an Industry Leader
Let's take a secondary approach to networking: get straight to the source and interview a leader in your brand's industry. 
When you start to believe that you know everything there is to know in your industry, your personal brand will start to fail. 
So, embrace that there's still something for you and your audience to learn, and reach out to a few industry leaders to schedule interviews. 
You'll be hosting these interviews on your personal brand's YouTube channel, not on your Instagram or Facebook Live. However, you should promote the videos across any platform you use. 
I recommend hosting more than a few of these interviews on your channel. You'll have to figure out if it's the type of content that is useful and appreciated by your audience. 
If people don't seem to engage with the interview videos, that's ok. Not everything is going to stick. Just move on and experiment with the next thing on your list of YouTube ideas. 
Even if interviews don't appeal to your viewers, it's not a total loss. 
Connecting with high-level individuals and expressing genuine interest in their work could open up new doors for you — not just in your industry, but in different industries that you may have never considered for your brand. 
These types of videos also expose you to the audiences that your guests will bring.
Just because your audience wasn't feeling it, doesn't mean that your guest's audience tuned out, too. Exposure to other audiences could make a significant impact on your brand's reach and growth. 
Both consequences should be chalked up as a win for your business, no matter how the videos perform. 
3. Make a Tutorial
If the modern era of the internet has taught us anything, it's that people love a good how-to video. 
How-to videos have consistently ranked as one of the most searched for and viewed types of content on YouTube. In fact, searches on the platform related to "how to" continue to grow by 70% year after year. 
Before you start racking your brain for what to share, remember that these videos should be fun, short, and easy for you to film.
A how-to should include small tips and tricks related to your brand's industry. 
While a how-to video shows that you're knowledgeable in your industry and that you're willing to help others reach their own business goals, you don't want to divulge all of your brand's secrets. 
Start by brainstorming what aspects of your business that you know really well. 
This could be how to make genuine connections on LinkedIn, how to streamline data analysis, or how to stay on top of industry trends.
When you go this route, your YouTube ideas will start flowing in.
After landing on your how-to topic, you'll need to identify a few steps that can help others achieve similar success.
Explain your step-by-step process in a way that is easily digestible for your audience. 
If you're creating a how-to on a topic that's relevant only to established brands, then using industry lingo may be acceptable. But generally, you should try to avoid anything that may be confusing for those who are just starting out. 
There's a reason someone is looking up a how-to, and it's usually not to verify something they've already mastered. 
RELATED: 10 YOUTUBE TIPS FOR PERSONAL BRANDS
4. Give Helpful Advice
Unsurprisingly, part of having a personal brand is about getting personal with your audience. 
Instead of rattling off generic advice that anyone could find with a quick Google search, connect with your audience and give personal advice that has been helpful to your brand. 
If this concept seems daunting, just think of it like "Dear Abby" advice. What would you tell a friend who is interested in getting involved in your industry?
Now, these videos can be as tame as you see fit. But, if you aim to become a thought leader in your industry, you can't be afraid to go against the grain. 
Ironic as it may seem, Unpopular Opinion videos are really popular on YouTube. This is one of the more risky YouTube ideas for your personal brand channel because it might cause some disagreements.
So always remember that you're representing you and your brand — this isn't a time to trash talk anyone else in the industry. 
No matter what direction you choose to take your advice video, just make sure that what you're sharing is actually helpful. 
Always end your video with relevant takeaways that are beneficial to your audience. This is when you can showcase your unique point of view or process that may be "unpopular" to what others are saying.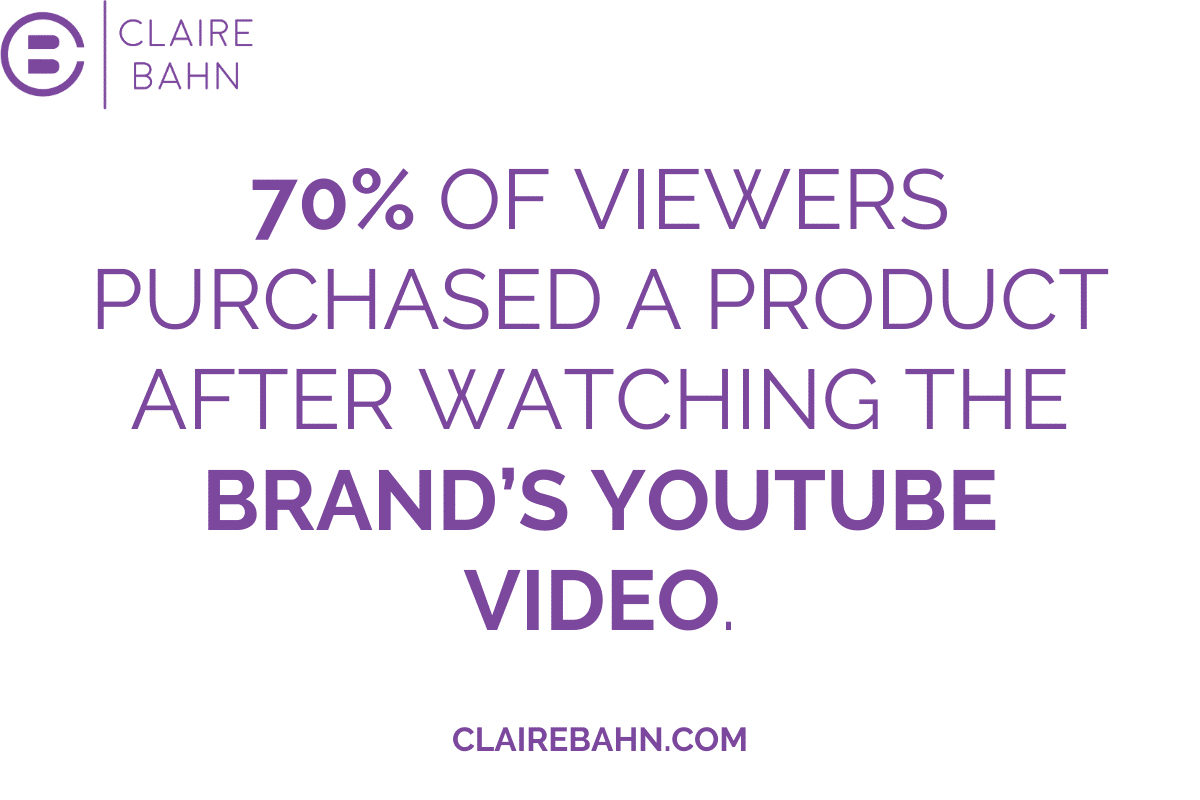 5. Cover Big Events
You may not be a journalist or a paid sponsor, but creating video coverage about big events relevant to your industry is one of the best YouTube ideas for your brand. 
I recorded one of these videos after attending the Alt. Summit conference in Palm Springs last spring. 
The conference is a week-long series of panels, workshops, and keynote speakers designed for aspiring and successful female entrepreneurs. After attending for my second time, I returned home to Los Angeles feeling like I had to share my formative experience with my audience. 
That video and blog post has helped my personal brand's online presence to grow tremendously. You can now find my review on the first page of Google when you search for the "alt summit."
When talking about an event, you should walk your audience through the ins and outs of the full experience. From the online ticket purchase to hotel arrangements, to your favorite speaker lineup and the available dining options. 
This may seem silly and excessive to some people, but I promise that anyone who's searching YouTube for information on industry events will appreciate the amount of detail you can provide from your experience. 
Also, make sure you give a brief overview of everything that was talked about at the event. 
Going over important topics is popular with other video creators and helps to achieve higher views. A good example of this would be the coverage Apple's annual conventions receive across YouTube. 
You should tell your audience your honest thoughts about the event. Talk about what you liked, what you didn't, and what you would do differently if you plan to attend again. 
Aside from helping out other people in your brand's industry, there's another plus side to posting your event coverage.
If your video starts garnering enough attention, the chances of you being invited to the next event increases significantly. Just because you aren't a VIP attendee yet, doesn't mean it'll never happen. 
6. Do a Collaboration
Collaborating with someone is very different from interviewing them. 
An interview tends to be one-sided, where you're the one asking all the questions so that your guest has the spotlight.
But a collaboration should be mutually beneficial for you and your guest. 
There are a few rules of thumb to keep in mind when setting up a collab with another entrepreneur:
Reach out to someone who has the same audience size as you.

 
This makes it more likely that they'll agree to work with you and provides a business detail that you can both relate to. 
2. Take the lead.
You also want to make sure that you take the reins by setting up the dates, timelines, and schedules for your collaboration. The last thing you want is to create additional work for your guest. It should be fun for them!
A collaboration video could cover a range of topics related to your industry. Some of the YouTube ideas I have listed here are also great reference points. 
RELATED: THE FIRST 5 THINGS YOU SHOULD DO WHEN BUILDING YOUR BRAND
7. Try Out Daily Vlogs
If you're looking to grow your personal brand's YouTube presence quickly, then vlogs might be the best solution. 
Daily vlogs can work if you don't have the time to think of unique videos. The thought of carving out several hours for a YouTube video can seem like an impossible task.
Trust me, I get it. 
If you're not sure where to start your vlogs, behind-the-scenes videos perform really well on YouTube and across other platforms. 
Show your audience what your home office operation looks like, how getting ready for a client meeting looks, or what happens when you're preparing for a marketing photoshoot. 
These videos might seem too easy to be successful, but you can still establish a following on YouTube without tons of planned-out material.
RELATED: 4 REASONS YOU NEED VIDEO CONTENT MARKETING FOR YOUR PERSONAL BRAND
8. Create a Top 10 Best Video

 
As a business owner, you likely have a mental list of your favorite resources that have helped to make your job easier and more successful. 
Top 10 videos are appealing to viewers who want as much information as possible in a short amount of time. So, this is one you may want to put a bit of thought into. 
Examples could be the Top 10 tech tools you use that increase your productivity. Or if you're someone who has traveled and supports local business, you could create a top list of places to visit for people in your industry. 
I've done a few of these myself. Earlier this year I created a video detailing 10 Things You Need on Your Personal Brand Website.
Writing down my talking points was a helpful refresher and reaffirmed to me that I know what I'm doing here!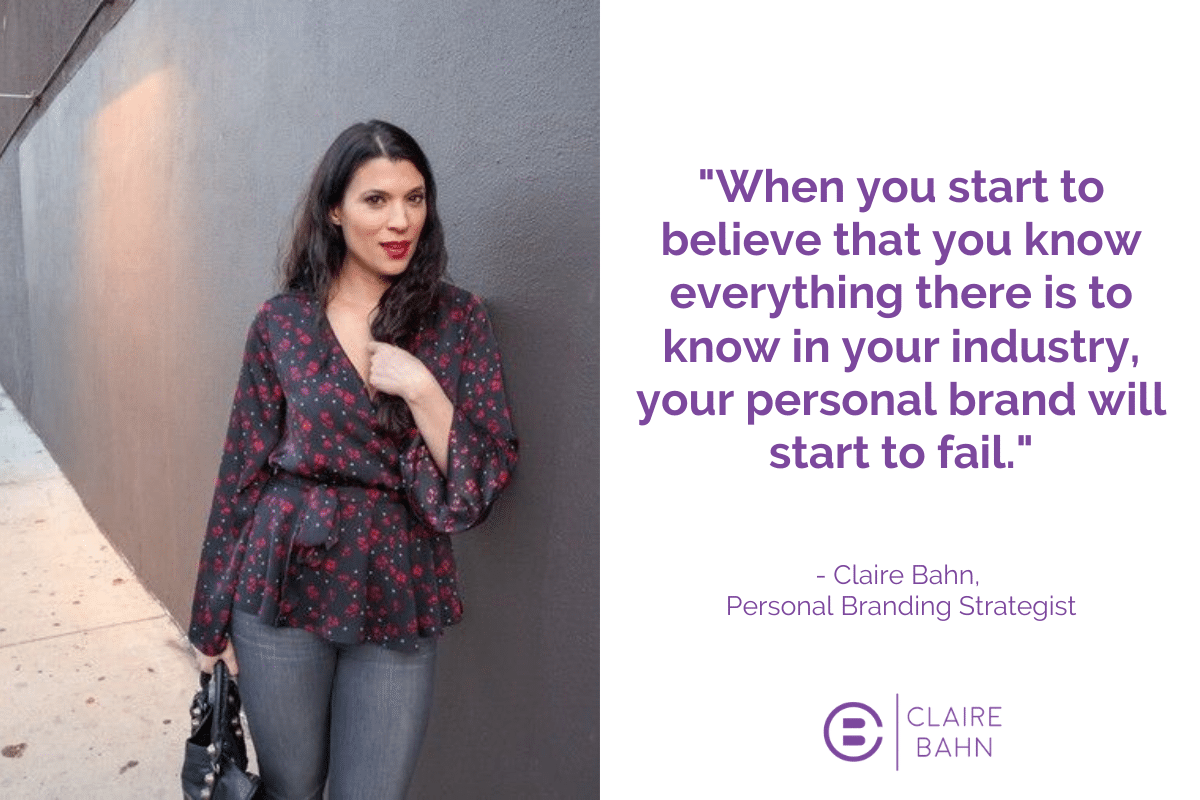 Conclusion 
Coming up with YouTube ideas for your personal brand channel doesn't seem as difficult, does it?
Being confident on video, however, is a whole different story!
Do you want to attract more clients and boost revenue? Learn how to position yourself as an expert, grow your audience, and attract the right clients. Watch my FREE Personal Branding Masterclass today.