Branding has become essential in today's digital world. While just about everyone has heard about branding for businesses, they may not understand why personal branding is equally important.
Take a moment to think about what someone might find if they started to look you up on the Internet. What posts and pictures would a prospective boss find that might paint you in a bad light? What would a cute guy or girl that you're interested in think about your social media accounts? Maybe you don't want your elderly aunt to see some of the photos that you've put on your page.
Even when you know just how important it is to get your personal branding under control, you still might not know how to do it. You need to have some personal branding tips. That's why you're here and we've got the help you need to get your social media shipshape. You will find that these tips can help with your personal branding whether you are looking for a job, trying to connect with others, or you are growing your own small business. Check them out below.
Personal Branding Tips 101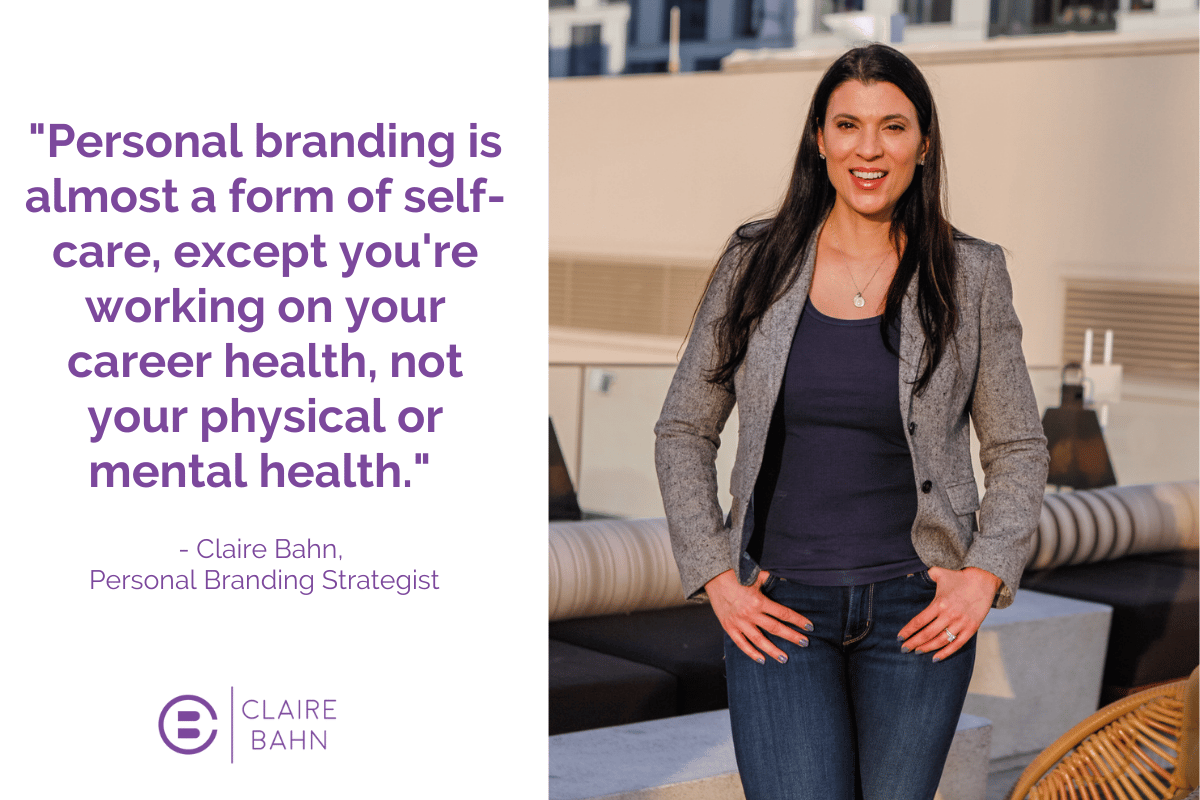 Here are 10 simple and effective tips for personal branding that will make a difference in how people see you when they look you up online. Whether it's someone looking to hire you, a new love interest, an old flame, peers, family, or strangers, using these tips will help to ensure you have a personal brand that shines.
1) Clean Up Your Profiles
The first thing you have to do is clean up your profiles. When you do this, you will want to approach your profile as if you are a stranger looking to hire an employee. Take the time to go through all of the various posts that you might have put up, as well as pictures that you have uploaded or where you are tagged.
Delete anything that would be considered unprofessional, negative, or even just silly. It's okay to show that you are fun and can have a good time, but you don't want to have pictures of you drunk and passed out or wearing a lampshade on your head. Consider the language that you have used on the profiles and in posts, as well. If there's anything that could be construed as unprofessional, you should delete it.
Do you want to attract more clients and boost revenue?
Learn how to position yourself as an expert, grow your audience, and attract the right clients.
Do this for all of the profiles that you have. Look yourself up online to see what information is out there. Perhaps you have some old social media accounts that you forgot about. Do you have a Myspace page floating around that someone could find? Take care of it sooner rather than later. Have you written some questionable fan fiction that you don't want anybody to read and associate with you? Consider deleting it or changing your name to a pseudonym.
2) Buy Your Domain Name
You should buy your domain name as soon as possible. For example, I have clairebahn.com, my name. Ideally, you will get your name for your domain. Of course, this is not always possible given the number of domains that are already registered. If you can't get your name, get something that works for your brand and that you will want to keep.
Even if you aren't going to be setting up your website quite yet, you will still want to have your domain name. This is because it is something that you will own, unlike your social media profiles.
Your domain will be your home online. So, even if you aren't sure about your website yet, it's time to get started on it. Putting up a page that has all of your most pertinent information is important. It is your base of operations that has everything about you and that you get to curate. You don't have to worry about your friends tagging you in strange photos.
Think about the ways that you can use your domain and site to build your brand. You can put up a portfolio of your work, for example. You could create a blog on your domain that can help to grow your brand. There are countless possibilities. Once you buy your domain name, put it to use.
3) Get Your Social Media Profiles
Social media is no longer optional. Today, employers get a lot of resumes, and it can be difficult to stand out with just your list of skills and accomplishments. Often, they will want to see those skills in action, which means that you will need to build up your social media profiles with the right posts, images, and videos.
If you haven't set up an account on the various social media sites, you will want to do it right now. When new social media sites are created, you should sign up for those, as well, even if you do not use them much. It's better to cover your bases. Be sure to check out the next step to see what you need to do to keep everything in order.

4) Make Sure They Match Your Domain Name
When you are building all of those social media profiles, you will need to make sure that you are doing it right. For starters, this means that you need to be sure they match your domain name. This helps to keep everything aligned, so you don't end up with a bunch of different profiles that will be impossible for people to find when they are looking you up online.
You should also use the same name across the profiles. This will make it easier for people who are following you on one platform to find you on other platforms. Speaking of platforms, you will want to keep a list of all of the social media sites you are on. There is Facebook, Twitter, Instagram, Tumblr, WordPress, Blogger, LinkedIn, and so many other platforms out there that it can be hard to keep track of them all. Simply make a list of all of the social media accounts you have, so it will be easier to keep track of them.
You should also use the same format across your profiles. After all, you are not just advertising your name, but your brand. This way, you will have the same look and feel across platforms.
Let's say that you have a friend who is building their personal brand, and they have started on Twitter. The profile has a logo in the header that has a sea green color scheme. When he started to grow his personal brand and set up an account on Facebook, he used the same logo and color scheme. This helps to tie everything together and keep it easier to identify specific profiles.
5) Decide What Your Brand Specializes In
Your brand is you. What is your area of expertise? What do you specialize in that makes you different and worth following or hiring? What is your brand about?
A nice logo and color scheme is the same as a beautifully wrapped box of chocolates. It might look nice, but it isn't worth much unless there are actually chocolates inside. Simply put, this means that your accounts need to offer something to those who see them… some type of specialty. Perhaps you write. Maybe you are a great baker, a trapeze artist, or have some other skills that you can show off.
Regardless, part of your personal brand is what you do, which in turn defines what you know. Additionally, it will help to set you apart from others in your field. So, take some time to think about what your brand is about and make sure that your domain and social media profiles do a good job of showing that off.
6) Know Your Target Audience
Before you can start to create content that people will enjoy, you first have to know what type of content to create. How do you do this? Well, you need to know who your target audience is. Who are you speaking to and who are you trying to reach? The answers to this question will be different for everyone, and you are the only person who can define your target audience.
Take the time to think about the other things that we've talked about already. Namely, what your brand specializes in and what you are about. Make sure that the audience that you want to connect with and what you are offering or want to offer sync with one another. Once you know your audience, it becomes easier to develop content because you will have an idea of what they want to see.
7) Post Relevant Content Often
Once you know your audience and the type of content that interests them the most, it's time to provide them with the content they want. Keep in mind that the content you are posting needs to be relevant to their interests and your brand. Your brand provides an unspoken promise that they are going to be getting a certain type of content.
For example, if you are a writer and you only post content about television shows you watched or games you want to play, you might lose some of that audience. If you are a financial expert and you are posting a lot about knitting, you can expect some confusion.
If you don't post relevant content, it can seem like you don't care about your own area of expertise. This isn't to say that you can't have some fun, but you do need to post a lot of relevant content, and you need to do it often.
The rule of thumb is to post something relevant each day and to cross-post it on your various social media accounts.
8) Use a Clear Photo of Yourself
Posting a clear photo of yourself on your social media sites is important, as well. It can help you professionally (and maybe even romantically). When someone is contacting you, it's often easier for them if they have an idea of what you look like. Therefore, you will want to avoid photos that:
Are blurry
Show you in a group
Aren't consistent with other profiles
Don't look like you.
Always make sure that your photo looks like you and not an overly photoshopped and airbrushed version of you. This is a simple thing to do, but you would be surprised how many people continue to use blurry photos.
9) Interact with Others
Keep in mind that social media is meant to be social, and people tend to be social by nature. Engaging with friends and followers online will be nice for them and you. It will give them a chance to get to know you better and to have a better, deeper connection.
Interacting can also give you the chance to show off your expertise. Of course, you do need to be careful when you are interacting. The Internet is a place where things can be miscommunicated if you are not careful. Stay out of online fights and drama, or it could end up reflecting poorly on your brand.
10) Be Consistent
One of the most important things to do is maintain consistency with your brand. What does this mean? Although your brand may evolve, you need to be consistent when it comes to things like delivering messages and content that align with the brand values that you espouse. The consistency includes things like your logo and colors, the type of content that you provide, and the amount of content that you put up.
You don't want to put up three pieces of content a day for a week and then vanish for weeks at a time. You need consistent messaging and a consistent schedule. Over time, this does become easier, as does working on other aspects of your personal brand.

Get Started
Now that you have an understanding of how important personal branding is and how to do it, you have no excuses. Get started on building and growing your brand using these tips.
Do you want to attract more clients and boost revenue? Learn how to position yourself as an expert, grow your audience, and attract the right clients. Watch my FREE Personal Branding Masterclass today.