CEO branding is now more effective for branding and driving visibility for a company than branding the company itself. Consumers are more interested in "buying" from an actual person they "know" such that 71% of surveyed consumers want to do business with companies that align with their values and the embodiment of those values and the face of the company is the CEO. Hence, CEO branding is critical for your company going forward.
CEO branding is not just for medium to large corporations either, startup founders are finding that branding themselves effectively is a huge win for their new company as well. Branding the startup founder. Can help not only with visibility to the target market it can also introduce the founder/startup to the investment community. By demonstrating the founder's knowledge and expertise about issues and solutions in the startup's target market, the founder can gain recognition and trust that goes a long way to helping investors feel comfortable investing in the new startup.
CEO founder branding has two benefits and tends to be far cheaper than traditional advertising especially since the consumer has all but become oblivious to ads and the major ad platforms have only made things more difficult by working to remove the ad and consumer tracking.
Table of Contents:
4 Tips for Building your CEO Brand
What are the Benefits of CEO Branding?
What is CEO Branding?
As Chief Executive Officer (CEO) of your company, you are the face of the company or business you run. You are the one that everyone first thinks of when they heard or interact with your brand, you are the one they blame if something goes wrong, and you are the one they remember. CEO branding is important no matter what kind of business you are in – whether it be retail or technology. What CEO branding means is making yourself known through the values you hold, the position you hold, and how you treat people both who work for you and are in your community.
Do you want to attract more clients and boost revenue?
Learn how to position yourself as an expert, grow your audience, and attract the right clients.
Branding is absolutely necessary for all aspects of your business – you want everything to be cohesive and be true to who you are and what you believe. Those values and beliefs should trickle down the pipeline of your employees, and as an entire brand, you should all feel similar in how you see the workplace and the world.
CEO Branding drives sales and increases company visability
CEO branding starts with determining what you want your core message to be. Your message should coincide with what your target audience believes and you need to use your message to grab their attention. For example, if you are the CEO of an environmentally friendly packaging supplies business, your message should relate to the work your company does and how you do it. Your target audience would be business owners of all sizes who want to only use packing supplies that are eco-friendly. If you brand yourself properly and market your message to those people, you'll have a loyal customer base in no time.
Even though you may not deal with your audience on a daily basis as other people within your company do, it's still extremely important to brand yourself as the CEO. Your branding is what helps you make connections in the business world, it helps get your name in front of people's eyes, and it helps to boost your business more than you probably imagine.
Whether you're in a new position as CEO or you've been CEO for 10+ years, there is always room for improvement when it comes to branding yourself.
4 Tips for Building Your CEO Brand
1.     Define your personal brand
If you're looking for tips on how to brand yourself, you need to start by defining what your executive personal brand is. Your team should know every detail of your brand before you make your mark in public, so make sure you sit down with your team while doing this step.
When defining your personal brand, you want to consider different things about yourself – your personality, your strengths, your weaknesses, your vision, your goals, and how you position yourself as the CEO in your business. You want to ask yourself the following questions:
Am I an academic?
Am I an innovator or creative thinker?
What are my passions?
What is my vision for this company?
What degrees, awards, and achievements are you most proud of?
All of these things will help you define yourself as CEO and how you want your audience to perceive you.
2.     Think forward
Odds are your target audience is already thinking about what they want in the future. As the CEO, you always need to be thinking forward and trying something new. The way consumers shop and explore is different every day, so you need to think of something new to say to them or how to market to them. Do you want to be the traditional CEO or do you want to be the creative genius CEO that is always one step ahead of their consumers?
CEO branding is critical for your company going forward
This is something that is going to constantly change but if you want to brand yourself as the thought leader of your industry, you should always be learning and growing with your target audience.
3.     Focus on your delivery
When it comes to showing off your personal brand, it's all about the delivery. If your target audience is aged 25-42 who are dog moms looking for natural supplements for their dogs, do you think it's a good idea to be advertising yourself and your brand in the newspaper? The message you put out is almost as important as your delivery method. You have to get inside the mind of your audience and see what they like and where they do their browsing. This will help you create deeper connections with them since they will see you know and understand them.
4.     Don't be afraid to fail
Being seen is a huge part of CEO branding. If you are afraid to put yourself out there because you're afraid of failing, you'll never be seen and no one will know anything about you. There are billions of potential consumers out there and guess what? You won't ever be able to please everyone. When you're trying to brand yourself, you just have to get out there and get yourself seen!
What are the Benefits of CEO Branding?
As CEO of a company, you barely have free time as it is. So, do you really need to take the time to brand yourself? Here are 5 reasons why it's absolutely necessary to establish a personal brand for yourself…
1.     Show off your uniqueness
CEO branding is your one chance to show your audience what makes you and your business unique. What do you offer that others don't? Why should they support your business over your competitors? What makes you unique?
These are all things you should answer when defining your brand as CEO. People support those they align with, in all aspects. If someone can see who you are as a person and can see you truly care about a cause or believe in a product or service, they'll see that and come to your business with their credit card ready. Authenticity and uniqueness are what drive people to your brand!
2.     Attract new clients/customers & create loyal ones
The only way to gain new clients or customers and create loyal ones is to get them on your side. Let's go back to the eco-friendly packing supplies business example. If there is a small business owner that believes in your cause and can tell you truly care about saving and protecting our environment and they like you as a person, they are 10x more likely to continue supporting you even if your prices are higher.
In fact, 71% of consumers say they prefer to support companies that align with their own values. Why is that? Because they like you for you, not for your prices or products. You have similar values and that is what makes people loyal to one brand over another.
3.     Become a thought leader
We've all heard of the one and only Jeff Bezos, right? He is the genius behind Amazon and he has done an amazing job at positioning himself to be a thought leader. He is the guy that every hopes to be as rich as one day. He literally made it possible to order anything online and get it delivered in as little as 2 hours.
Bezos didn't get to where he is simply by posting about his business a couple of times and just getting lucky – he created a personal CEO brand for himself. CEO branding is so important when it comes to establishing yourself as a thought leader for your industry. It's no surprise that CEOs want to make their mark in the world, and the only way to do that is by creating an effective CEO brand. To become a thought leader, you have to position yourself properly with your CEO brand.
4.     Show off your beliefs and values
Going back to the stat that 71% of consumers out there prefer to purchase products or services from brands that align with their own values and beliefs, creating a CEO brand is one of the best things you can do to show your target audience what you believe in and why you believe it. These days, people don't just type in something online and purchase the first thing that pops up. They take time to research the company, see who runs it, and learn why they started it. If you don't tell your story well enough or you don't show potential consumers what you believe in and why, or what your values are in life, odds are they already clicked off your page.
Why is that true? Because people like to see authenticity and they like to know you become CEO of a company for a reason other than to make a new income. Consumers don't want to feel like you are using them to get a paycheck – they want to feel good about purchasing and investing in your business because your values and beliefs are the same as theirs. Make sure to tell the world what you believe in, what your value in both your personal and professional life, and why. If you hit this on the head, your loyal customer base is going to skyrocket.
5.     Less negative, more positive
Any high-up executive knows that no one is perfect, and you are bound to make a mistake at some point in your career. When you are in control of your CEO branding, you can determine how people see you. Are you the nice boss that allows your employees to dress down on Fridays? Or are you the mean boss that doesn't want to pay people's healthcare?
When positioning your brand, you need to think about what you want people to think of you as. If you treat your employees right, you market yourself right, and your brand yourself properly, you can drown out the negative comments made. This can be sharing things about yourself, your life, or an experience you had with a customer. This can be donating to a cause you believe in, or this can be showing off how you treated your employees to a team bonding experience. Whatever kind of boss you want to be, make sure you consider how people are going to see you from that. As a CEO, you obviously only want to be seen in a positive light, so make sure you brand yourself to receive only positive thoughts!
Conclusion
The question is how can CEO Branding Boost your Business?
CEO branding does so much more than just get people to like you – it can boost your business so you are always moving forward. Business doesn't work how it used to – it's no longer business-to-business or business-to-consumer. Business people are now detaching themselves from their businesses and creating a personal brand for themselves, and this is what is now called a human-to-human business.
As humans, we like to feel like there is a place for us in the world and we want to know that what we are doing is providing value to the world and making a change. CEOs tend to be thought leaders in their industries, and branding yourself as someone who is just human like the rest of us is important when trying to boost your business.
Building your CEO brand isn't just to show off what you like and don't like – it has a secondary purpose of driving sales and increasing your business's visibility. If people like you and they like what you stand for, they will support your brand and in turn, boost your sales.
Your CEO brand is also the key to building a legacy for yourself. If you want to see expansion in the future of your business, you have to create a brand that is portable and able to branch off to other things. You need to create stability in your business and create a legacy for yourself that people will remember forever.
CEO branding is one of the best business tools you can use and guess what? It costs nothing but time and energy! Branding yourself as a CEO is something you should take your time with – this is how people remember you. Do you really want to rush through that?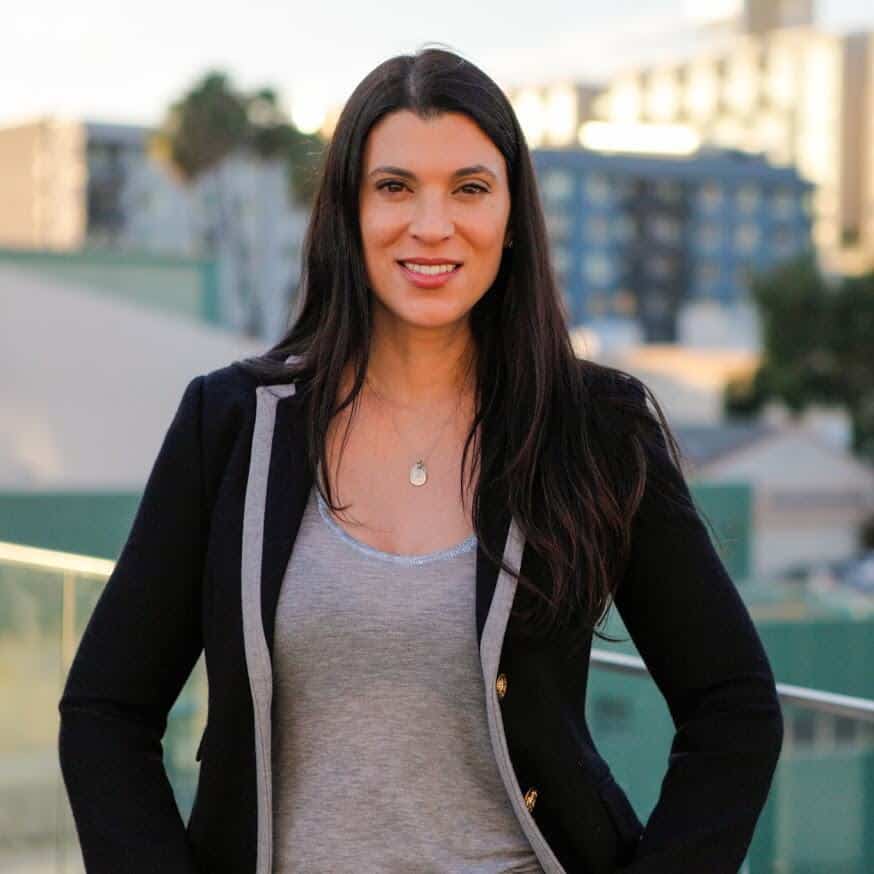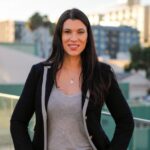 About the Author
Claire Bahn is a 4-time serial entrepreneur who currently is the CEO and Founder of Claire Bahn Group.
She has been helping high-achieving entrepreneurs, investors, founders, and executives create their best personal brand for over 10 years.  As an entrepreneur and influencer with over 70k+ followers on social media, she has learned the importance of creating and maintaining your personal brand. She helps everyone from entrepreneurs to business executives leverage their personal brand to develop the authority, influence, and trust they need to exceed their business goals.
She's been featured in Entrepreneur, Forbes, This Week in Startups with Jason Calacanis, MarketWatch, and Ticker Australia to name a few.
Claire is also a former model and actress with major national commercials and feature-length film credits.  She currently lives in Los Angeles with her boyfriend and two adorable miniature pinschers named Beau and Trixie.
The Claire Bahn Group is a registered Delaware holding company that includes Stratus Branding, Online Profile Pros, Biz with Claire and Claire Bahn Personal Brand Consulting
It's time to elevate your personal brand to align your visibility and notoriety with your expertise. Our Personal Brand Concierge Program was built for high-achieving entrepreneurs, investors, founders, and executives just like you. Learn more about our Personal Brand Concierge Program.