In 2019, I was at a point where I knew I needed my business to expand. Despite being in the personal branding space for over a decade, my approach to clients always came from my company's perspective. Based on my experience, I'm telling you that you need to get rid of the company branding if you want to grow your business.
It's been a while since I've talked to you about these facts, but even in 2021, it's still true that 92% of people trust recommendations from individuals (even if they don't know them) over brands. 
The reason my company brand approach for Online Profile Pros quit reeling in as many clients as it did back in 2010 is because of the switch to personal branding. That's why, over the last year or so, I've rebranded all of my businesses to have a personal approach— me!
Since taking this approach, I've been able to generate consistent client discovery calls and conversions than I ever did with my company brand. However, a lot of work went on behind the scenes. It took a lot more than my friendly face to get my companies where they are now. 
RELATED: HOW TO REBRAND YOURSELF – MY EXPERIENCE
How To Grow Your Business in 6 Months
These past six months for me have been the most profitable. Not only have I fine-tuned my process enough to build my team, but I have leads coming to me passively and actively. 
And you need both if you want your brand to thrive and succeed. 
Do you want to attract more clients and boost revenue?
Learn how to position yourself as an expert, grow your audience, and attract the right clients.
So what did I do these past six months to help my business grow? Below are the first three things I did (keep in mind, you need to be consistent in your branding and marketing before you can move on to the last few steps).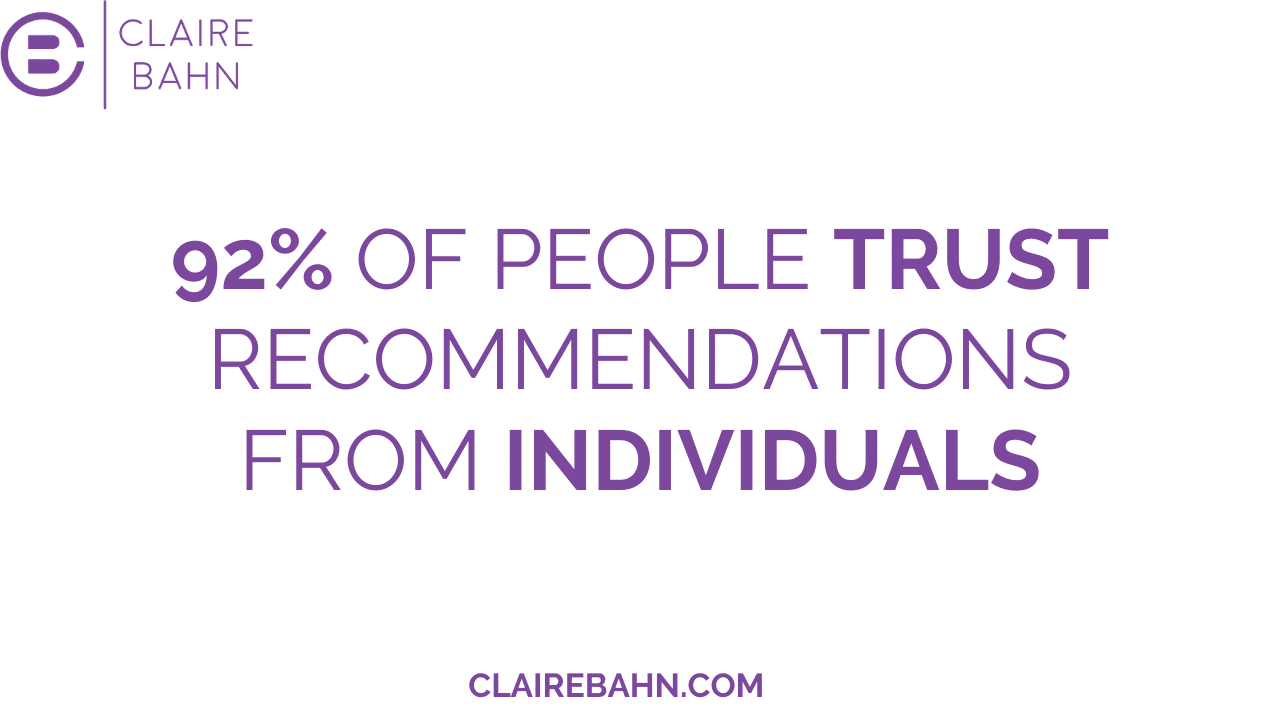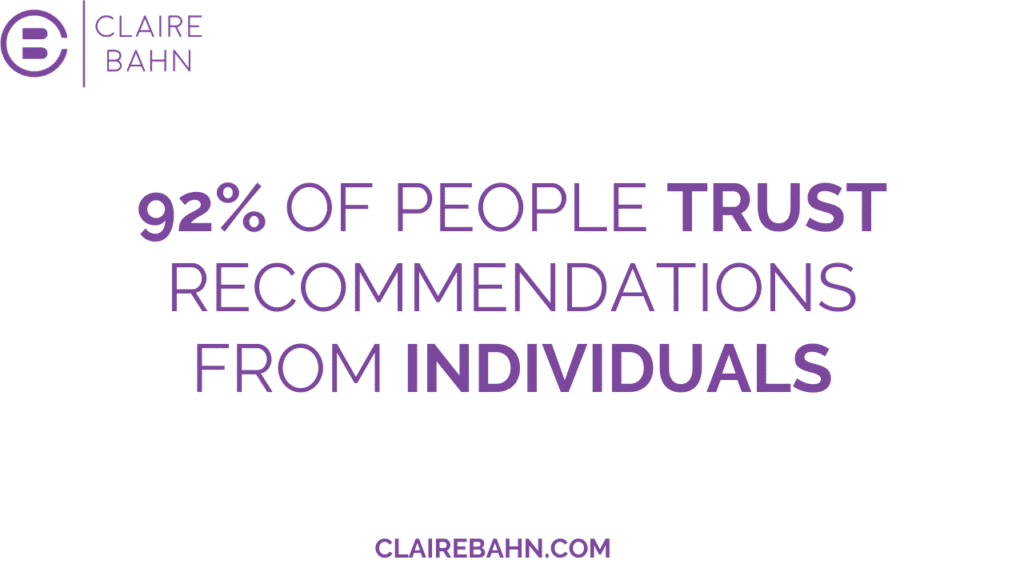 1. Define Your Personal Brand
As cliche as it might sounds, being yourself is the only way to market yourself in 2021. If you want to grow your business, you need to define who you are and what you want your brand to do for others.
 I've taken on a handful of clients whose marketing wasn't consistent with who they are as a person. This left them feeling little passion for their business because their messaging didn't resonate. It might not sound like a huge deal (fake it till you make it, right?), but it is. You wouldn't build a seafood restaurant and then name it Burger Palace because burgers seem to sell more. So don't brand yourself as a charismatic CEO when, in real life, you're more of a blunt, no-nonsense type of talker. 
The way you portray yourself matters. Do it honestly, and you can grow your business. Pretend to be someone else, and you'll be inconsistent, unfulfilled, and slow to develop. 
I have plenty of blogs on building your personal brand, but here are my favorite methods:
RELATED: THE FIRST 5 THINGS YOU SHOULD DO WHEN BUILDING YOUR BRAND
Create Your Personal Branding Statement
I have an easy formula for writing a personal brand statement that sells. This is essentially your elevator pitch but in a single sentence. You need to explain your expertise, your client's pain points, and the transition you help people go through. 
Figure Out Your Content Pillars
Your content pillars will be the topics you speak on the most. If you're an author, you should have the expertise to talk about grammar, writing techniques, and maybe self-publishing. 
These content pillars will be the topics you speak on the most. This makes creating content easy which means you'll be consistent and reliable. 
Research SEO Keywords
Once you know your personal brand's area of expertise, it's time to dig into the research. Besides slight competition research, the big goal here is to know your SEO keywords. These keywords should appear in your blogs, YouTube videos, copy, and social media content. 
Start Creating Long-Form Content
Now, most importantly, it's time to start creating content for your audiences. Social media I a great place to start trying to grow your brand, but remember you need your own platform. 
Long-form content lets the audience get to like and know you. And if you're consistent, then they'll be able to trust you. Long-form content is typically blogs, YouTube videos, or a podcast.
RELATED: HOW TO CREATE A STRONG SOCIAL MEDIA CONTENT STRATEGY
2. Draw Up Your Business Plan To Grow Your Business
The next step is to write your business plan. You want to do this second because you need to determine your personal goals (aka your personal brand) to know what you what to do. 
Now, we're going to map out where you want to go. 
Ideal Client Persona
If you're looking to grow your business, you need to understand your target audience. By picking your personal brand's content pillars, you know what you want to talk about. But why does your audience want to learn these things, and how can you help them solve their problems?
The only way to determine this is to know who your audience is. Figure out your target demographic (age, gender, and location). More importantly, imagine what these people dream about and struggle with daily.
Monetary Goals
Your business, ideally, is going to take you from a side hustle to a full-time entrepreneur. And if you already have your foot in the door, this will help you scale your business. 
Be realistic about these goals. Figure out what you need to charge based on your expertise and time spent on projects. Remember to factor in expenses such as monthly memberships or a CPA. Then, outline your revenue goals for every quarter. 
Plan Your Social Media Schedule
Just like your monetary business plan goals, your social media schedule should be realistic. If you're new to entrepreneurship, you shouldn't expect to hit $10K months in your first quarter. And if you're new to social media, you shouldn't expect yourself to be on every social media platform and post three times a day.
RELATED: 5 STEPS TO DEVELOPING A PERSONAL BRAND FOR BEGINNERS

3. Inbound and Outbound Marketing
Boosting your business is all about how well you market. With your personal brand, marketing can be a breeze— if you know where to start. 
Inbound Marketing
This is where most new personal brands start. This is organic marketing, including SEO blogs, content marketing, and using strategic hashtags on Instagram. 
Organic marketing can go a long way to grow your business. However, the best way to get people to trust your brand is to showcase client testimonials, reviews, and social proof routinely. 
One thing that is undeniable when it comes to organic marketing is the success of video. 
Video content marketing acts fast to bring you in leads for your business. One study finds, "54% of consumers would like to see video content from the brands they support." So remember that long-form content we discussed? YouTube videos are a great way to see a quick Return On Investment.
Outbound Marketing
Outbound marketing typically refers to paid advertising, but it doesn't have to. With your personal brand defined and a content strategy in place, now is the time to build outward confidence in what you have to offer. 
This is when you want to reach out to your sphere of influence for referrals. It also means kicking ass at networking events. And if you're like me (a business owner stuck in California), then networking online maybe your online option. Attend digital conferences, genuinely converse with your ideal client on social media direct massagers, and start booking those sales calls.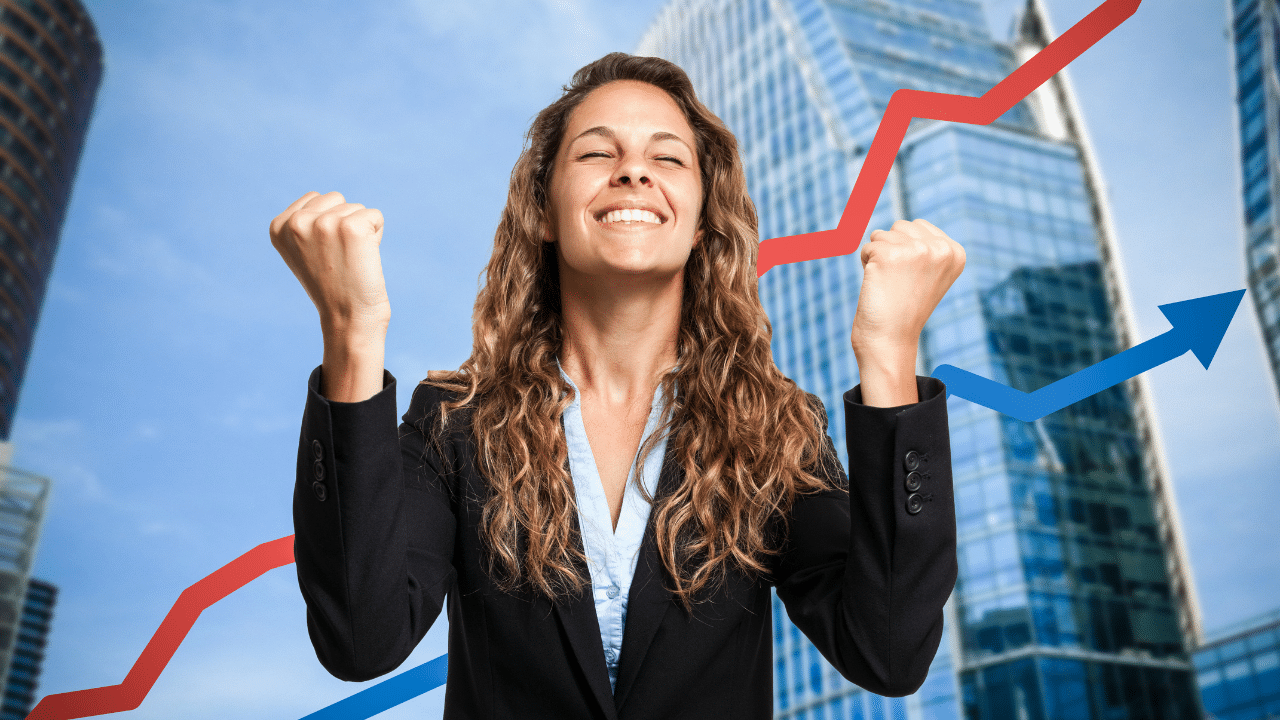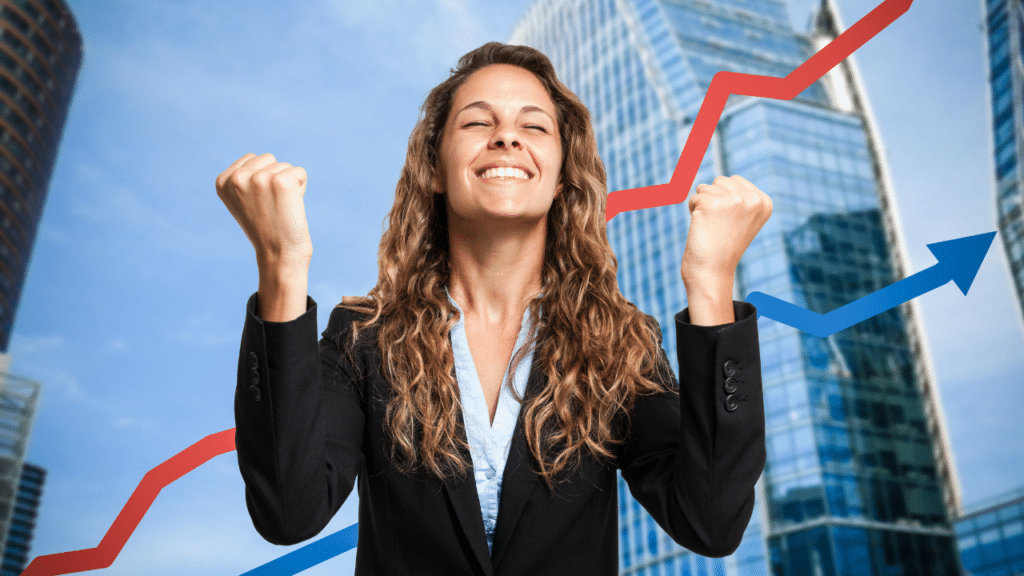 Next Steps: How To Grow Your Business After Hitting Your Goals
Here's where I want you to stop.
You should solidify these first three steps in your first three months with your new personal brand. Yes, you can change things slightly as your brand grows, but these are the building blocks that set up your business's entire foundation.
These next steps will take place over three months, thus completing your six-month business growth cycle. But ask yourself if you're really ready to move forward. 
I know that you're impatient to grow your business, but jumping into it before you're ready is never the answer.
Before you move forward with what I have for you down below, go back and look over Steps 1-3. Are you resonating with the personal brand your promoting on social media? No? Tweak it a bit and start again.
Is your ideal client resonating with your personal brand enough to buy from you? You'll know if they are because of your business plan. If you haven't hit a single monetary goal, don't move forward quite yet. Go through the first three steps again and see how things look in 3-6 months down the line. 
When things are looking good in terms of your business growth, now you're ready to scale. Here's how:
Outsource 
No matter how hard you try, you can't grow your business without support. It's up to you where you outsource first. I recommend hiring someone to do the work you're not good at or that you don't enjoy doing. I enjoy hiring copywriters, social media managers, and marketing managers for my business. However, your first outsourcing gigs will typically be virtual assistants (VA), graphic designers, or personal branding strategist.
Paid Ads
Ads are only a good idea if you know who your ideal client is. Social media and Google ads depend on this knowledge for you to see an ROI for your paid ads. That's why this is one of the last steps to grow your business— to avoid losing thousands of dollars with arbitrary ads, 
RELATED: 4 REASONS YOU NEED VIDEO CONTENT MARKETING FOR YOUR PERSONAL BRAND
Book Press or Speaking Gigs
Since you've already worked on networking and content marketing tactics for your inner circle, it's time to branch out. 
Getting your name in the press serves two purposes. One is because it looks impressive. That's that social proof that you need to be sharing on social media. The second reason is that it helps you reach new audiences. 
Speaking gig opportunities are also two-fold. It puts you in front of an audience who inherently like, know, and trust you Plus, speaking gigs can be paid positions for your personal brand. Do well, and this can be an easy way to supplement your income. 
You can hire a PR firm to book your speaking gigs or help you with press opportunities. There is also plenty of ways you can do this yourself. Help a Reporter Out (HARO) is the perfect platform to pitch your expertise to journalists. 
Likewise, if you're good at copywriting, it's easy to pitch yourself to podcast hosts with an episode idea. Podcasts are always looking for guest speakers, so there's no shame in reaching out to them.
Create Courses or Write a Book
And finally, the most tell-tale sign that you've made something of yourself these days is having your own online course. However, I don't recommend doing this before you're hitting your monthly revenue goals with clients or products. 
Once you have a flawless system and consistent income, you can use your growing audience base to bring in more money for your business. Courses can range anywhere from$100 to over $1,000 per person. That's a huge opportunity to boost your business revenue and goals.
If video is not your thing, you can always write a book. You shouldn't come to this decision lightly, though. Anyone can publish a book, but it takes a lot of work to earn a living (or even supplemental income) from it. That's what being loyal to your personal brand and knowing your audience is paramount to your business' success from beginning to end. If you've done it well and you do decide to write a book, you'll have an audience waiting to pre-order. 
And writing the book will be easier.
Do you want to attract more clients and boost revenue? Learn how to position yourself as an expert, grow your audience, and attract the right clients. Watch my FREE Personal Branding Masterclass today.