Question for you: what do you think of when you think of YouTube? Because to give you these YouTube tips, we must address any misconceptions you might have about this platform.
What started in 2005 as the bedrock of cat and home videos has turned into a $1.65 billion corporation. And whether or not your goal is to become "YouTube famous," there is no getting around the fact that YouTube is the go-to platform for answers.
Like Google, YouTube has the benefit of operating like a search engine— something that other social platforms have merely mimicked as of 2020. In addition to hashtags and social sharing buttons, YouTube uses SEO (search engine optimization). Anytime someone might want to type in something like "how to double my subscribers," the most SEO-heavy, relevant, and popular posts will be recommended by YouTube. Even if you type your questions into Google, there's a chance that your YouTube video will be shown at the very top of the search results.
SEO is such an underestimated feature for entrepreneurs, especially in the social media era. SEO helps you somewhat bypass the algorithm and head straight to the top, effectively boosting your odds of finding new subscribers.
Don't run away just yet— I have some tips on how you have double your subscribers without all these "technical" options.
10 YouTube Tips For Personal Brands
As I say in most of my blogs, the best way to see a boost in your views and subscriber count is to work on your personal brand. In case you forgot— you already have one. Anytime you like, comment, or share something on social media, it speaks to your personal brand.
So the first thing you need to do is take control of your personal brand. This helps you better determine the type of Youtube content you want to create, and it makes it so that you are in charge of your image.
Do you want to attract more clients and boost revenue?
Learn how to position yourself as an expert, grow your audience, and attract the right clients.
On top of that, you can take a few initial steps to make uploading content easy and convenient. After that, it's just a matter of trial, error, and most of all, consistency to see what works and what doesn't.
And trust me, once you know what works, your YouTube channel will start climbing.
RELATED: HOW TO CREATE A STRONG SOCIAL MEDIA CONTENT STRATEGY
10. Fill Everything Out
So, you want to take your YouTube channel more seriously, but you don't know where to start.
Your channel name header image is going to be your first hurdle. If you're looking to become influential in your industry, keep it simple, and stick with your name. As for your YouTube banner, make sure you're using 1-3 professional images, your brand colors, and maybe even include your uploading schedule, so people know when to come back for more.
But there's more you can do to set yourself up for success. One of the best YouTube tips I have learned is to fill everything out so that you won't keep second-guessing what to include in things like your tags or video description.
Here's how you can do that:
Step 1: Sign in to YouTube and click your profile picture on the top right. Go to YouTube Studio
Step 2: Go to Settings > Upload Defaults (bottom left)
Step 3: Fill everything out!
This is where you can set your Upload Defaults pre-upload tags (I'll explain how to pick this out in a minute), video descriptions, visibility, and more.
Your YouTube video description should always include: About, Social Media Links, Contact Information, Links To Your Relevant YouTube Videos.
RELATED: 10 TIPS TO CREATE A STRONG SOCIAL MEDIA MARKETING STRATEGY
9. SEO Your Videos
SEO is easy.
No, really.
If you want Google or YouTube to recommend your videos, you need to know what questions your audience is asking about your area of expertise. You can do this by doing your own keyword search into YouTube with FAQs your customers come to you about.
However, I like to use Ubersuggest. You can use the free version, or you can pay $29 and gather a years' worth of keywords for you to pull from at any time. In Ubersuggest, all you have to do is type in something people might ask about your industry (for example: "YouTube tips for beginners" ), and they will give you endless amounts of suggestions— with data to help you choose the best ones!
Once you have some keyword options, go back to your Upload Defaults in your Studio and add 5-10 of these keywords as tags. You can erase the ones that aren't relevant to your videos as you upload them.
Then all you have to do is add the keyword in the first sentence in your description, save the keyword as the name of your Thumbnail picture, and say the keyword in your video.
That's all it takes to SEO your YouTube videos to show up in search results more frequently.
8. Offer a Freebie in Your YouTube Video
Audience retention is important to how your video performs on YouTube. If you want to walk away with just one tangible YouTube tip under your belt, let this be it.
The longer people watch your video, the more likely YouTube will recommend it to people who aren't subscribers. How can you get people to watch your video until the end?
Besides having a branded opening line (which I talk about below), if you tell your audience in the very beginning that you have a surprise, giveaway, or freebie at the very end, chances are they'll stick around.
RELATED: THE FIRST 5 THINGS YOU SHOULD DO WHEN BUILDING YOUR BRAND
There's a chance that they might skip to the end to see what the big prize is, but they clicked on your video to learn something so that on top of the promise of a freebie might entice them to sit and listen to the whole thing.
You'll up your chances of retaining their attention even more if you keep your video short and sweet. I recommend 5-10 minutes. I know that I personally might click away from a video when I see that it's 15 minutes or more. People these days are looking for their answers quickly— so give that to them. And up the ante by telling them about your free webinar, eBook, or checklist that they can get in your description.
Having these freebies gives you the option to capture your audience's email so that you don't have to fight YouTube algorithms to make a sale to your ideal audience. You can use an email workflow system to stay in content contact with them. This much more intimate than social media because you contact them directly.
Even a small email list can turn into a $1k ROI!
RELATED: HOW TO MAKE YOUR BRAND GO VIRAL
7. Have a Killer Thumbnail
We've all heard about how essential thumbnails are, but what kind of thumbnails perform the best?
I think it depends on your industry. I recently did some research to see how my peers strutted their YouTube video thumbnails. I compared five different channels, and I looked at their Most Recent video uploads and their Most Popular YouTube videos.
While some of their recent video thumbnails where different from their most popular uploads, here's what I realized all the thumbnails all had in common:
Use large text and graphics
Have 3-4 bright and bold colors
How-To titles performed the best
Screenshot photos (not curated/professional) as the thumbnail image
No two thumbnails look the same; a mix between 2-5 fonts
6. Be Consistent
Why is consistency so important when it comes to YouTube videos?
Think about your favorite TV show. You know that a new episode airs every week on Thursday at 7 PM. Without even consciously thinking about it, you become excited for Thursdays because you get to watch your favorite show.
It's a part of your ritual.
When you don't have a consistent YouTube schedule for your videos, you won't be able to garner a reliable or committed audience, much less grow your subscriber count. When people don't know when to show up, they won't.
Make a point to upload at the same time and the same day every week if you want your channel to grow.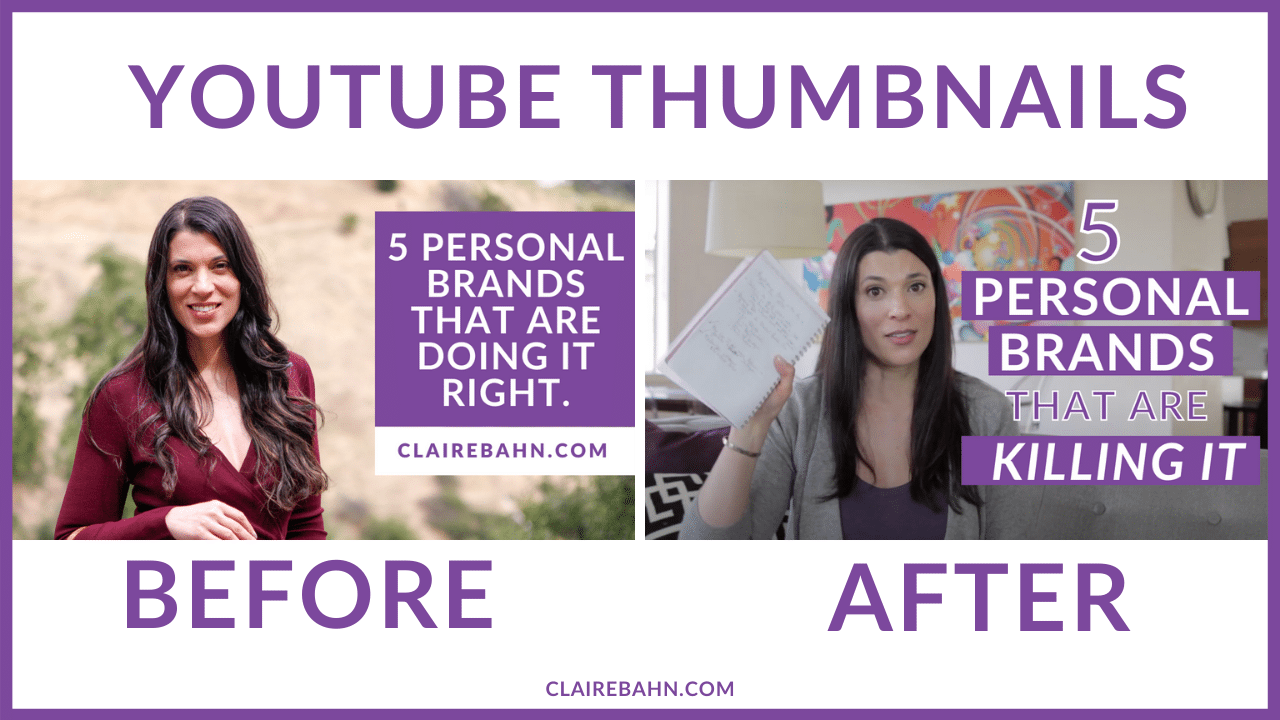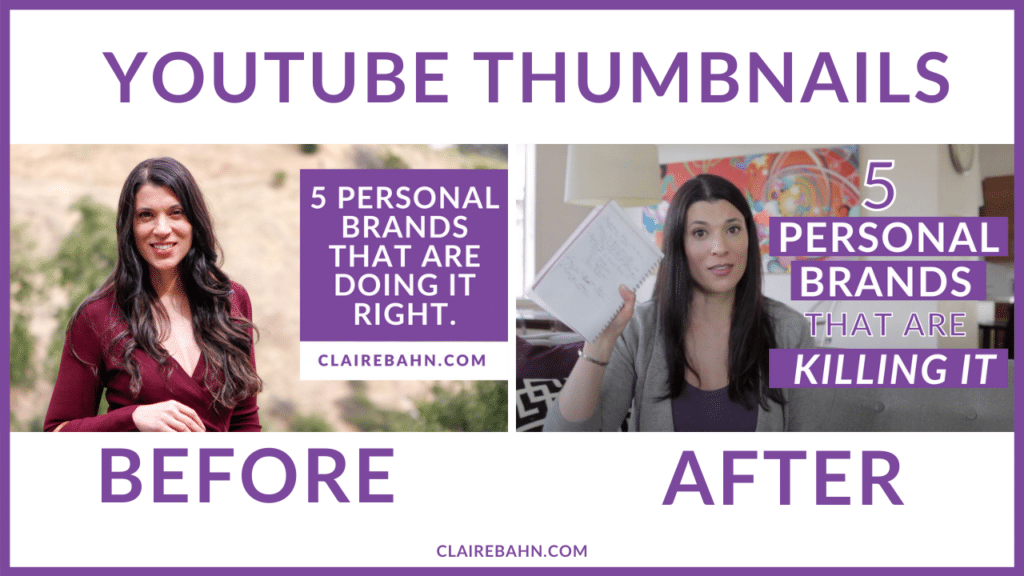 5. Brand Your Opening and Ending Lines
Again, let's think about your favorite TV shows. What do they all have in common?
Opening credits.
That's why when I say The Office, Friends, or How I Met Your Mother, you can instantly start humming the tune in your head. And while shows like Friends changed the clips from year to year that appears in their opening credit, the song remained the same.
You can take this approach with your own videos, but that would involve finding unique music that isn't copyrighted. And you need it to be unique so that the music is associated with your videos.
Instead, what you can do is open up with the same line every week to welcome back your subscribers. And once you get people to binge-watch your videos, the familiarity will make them feel at home, making them more inclined to hit the 'Subscribe' button.
You can also use the same ending lines as a call-to-action for your videos. Remind them to subscribe, turn on notifications, follow you on social media, and/or tell them where they can find your latest product, service, or free offer.
4. Create a Series
If you want people to binge-watch your content, you need to create a series.
This is my favorite YouTube tip to give. People tend to overlook it even though it makes coming up with video ideas a lot easier.
For example, I might want to turn this blog into a YouTube video. This will help people get started with their YouTube channel, but there's still a lot I can expand on to help personal brands get noticed.
This is when a series would come in handy for me— and my subscribers.
At the end of each video, I would tell my audience to come back next week (remember, same day and time!) for part 2 of this series. I could even start this video by letting my audience know that this is Part 1 of a series on Youtube Tips for Personal Brands. As I upload each part of the series, I would go back to the older videos and include links to the series in the description to make it easier for people to binge-watch my videos. I would also create a playlist specifically for this series.
If viewers click on one of your playlists, YouTube will automatically take them through your videos one-by-one without suggesting your competition's videos.
RELATED: THE GUIDE ON HOW TO BECOME FAMOUS ON SOCIAL MEDIA
3. Promote it on Social Media
Like most things business, your YouTube subscriber count won't grow if you upload and wait for the algorithms to turn in your favor.
You have to share your content.
There's plenty of ways you can do this, but let me tell you my ritual:
Step 1: Share a link to your new video immediately on YouTube, Twitter, and Linkedin
Step 2: Embed your video in your blog or on Pinterest.
Step 3: Upload a clip of your video to Instagram or mention it in an Instagram caption.
Once you take the initial steps, remember to mention your video at least three times before your next upload (it takes 5-7 interactions before a customer recognizes a brand). You can also repurpose your YouTube video to create bite-size videos on IGTV, Tik Tok, or Reels for ready-made content.
2. Turn Your Video Into a Blog
YouTube videos and blogs both utilize search engine optimization. If you create a second piece of content (maybe with even more tips on the subject), you double your chances of people finding your content.
As I mentioned, this blog will probably be a YouTube video. Is there a link to it above? Watch the video and note the differences. There's definitely more information in this blog, right?
So why would I create the same content twice?
For a few reasons:
Writing the blog beforehand made writing the video script easy.
It boosts your SEO
Having written content for your YouTube videos is helpful for the hearing impaired.
The blog leads them to my leading platform— my website. This is where they will buy. 
It doesn't matter if you create the video first or the blog first. Just make sure you don't let your video script (or your blog) go to waste.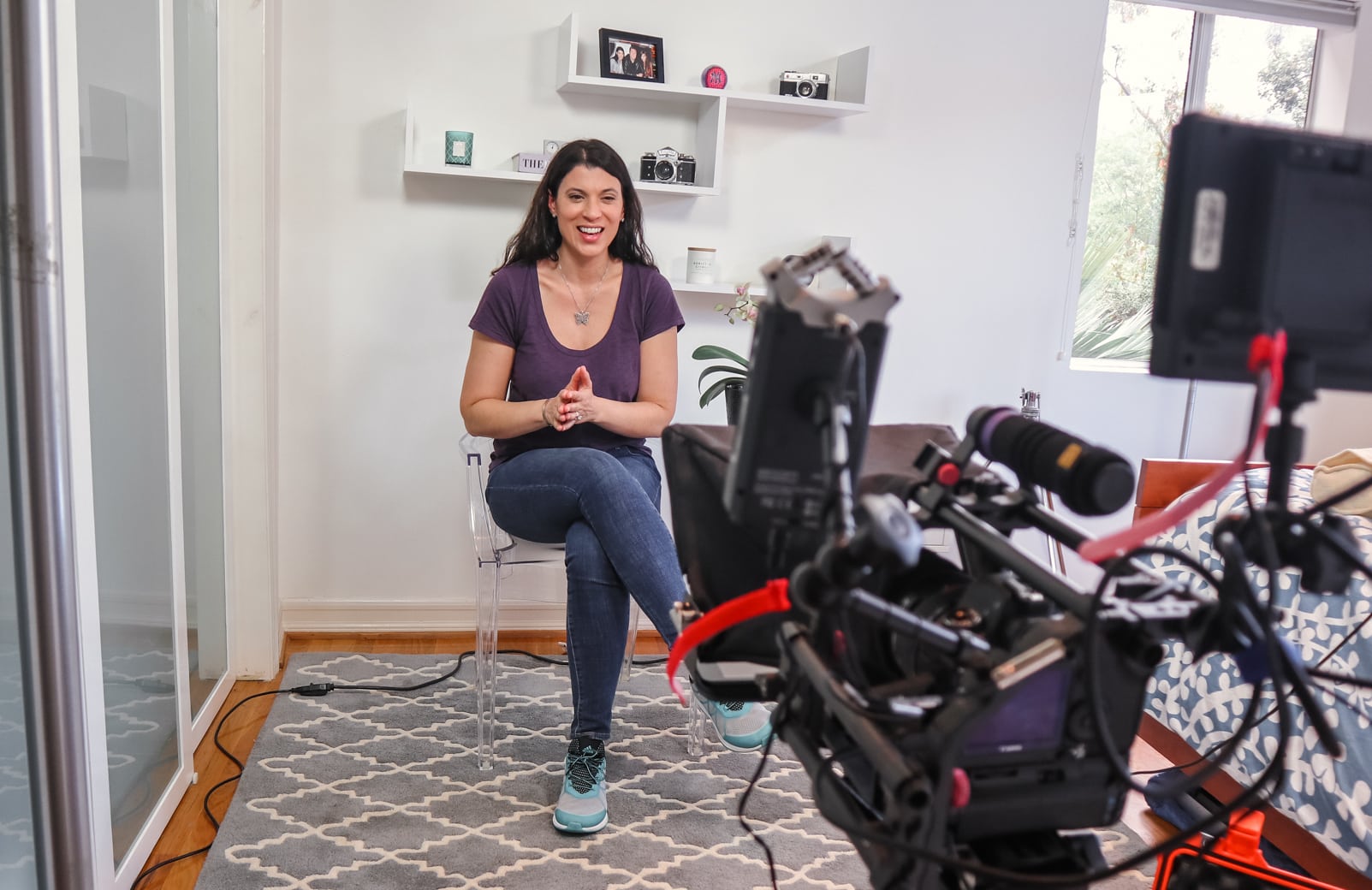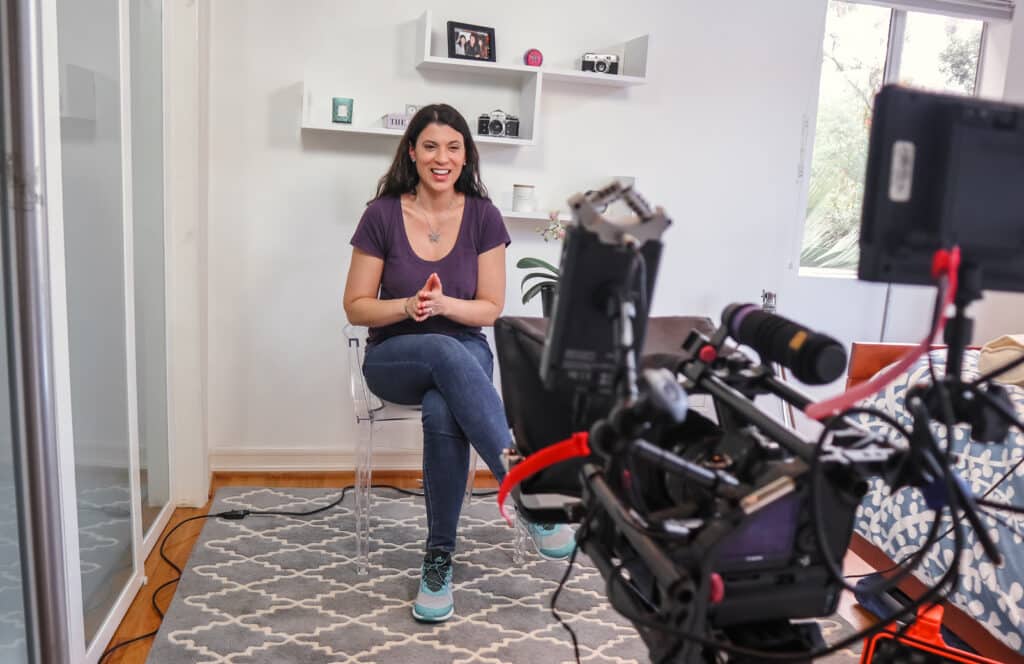 1. Engage
Even though you can use SEO on YouTube, it's still a social media channel. Which means you have to be social.
The best way to lead new subscribers to your channel is to comment on other videos. Show up on videos that your ideal client might watch and even comment on your competitor's videos.
If you comment on the same ones consistently, they might start to notice and reply to you. This opens up the doorway for things such as collaborations, which can work wonders to double your subscriber count.
RELATED: WHAT IS A PERSONAL BRAND CONSULTANT?
Conclusion
These YouTube tips are worth visiting whether you're brand new or a seasoned video content creator. The only real way to double your subscribers is to consistently keep an eye on these 10 aspects of your channel and to work on being more proactive about your personal brand!
Do you want to attract more clients and boost revenue? Learn how to position yourself as an expert, grow your audience, and attract the right clients. Watch my FREE Personal Branding Masterclass today.