"Entrepreneur" and "business expert" may be words associated with your personal brand, but adding "podcast guest" to that list introduces a whole new dynamic. 
You've likely put a ton of work into cultivating your personal brand and it deserves to be shown off. 
That's where public relations come in. 
PR and personal branding are two very different things that share a symbiotic relationship – one cannot thrive without the other. 
Incorporating PR into your brand's plan reminds people that they should care about you and what you're doing. It creates a lasting footprint for your brand through structured, consistent content like press releases, YouTube videos, and yes – podcasts.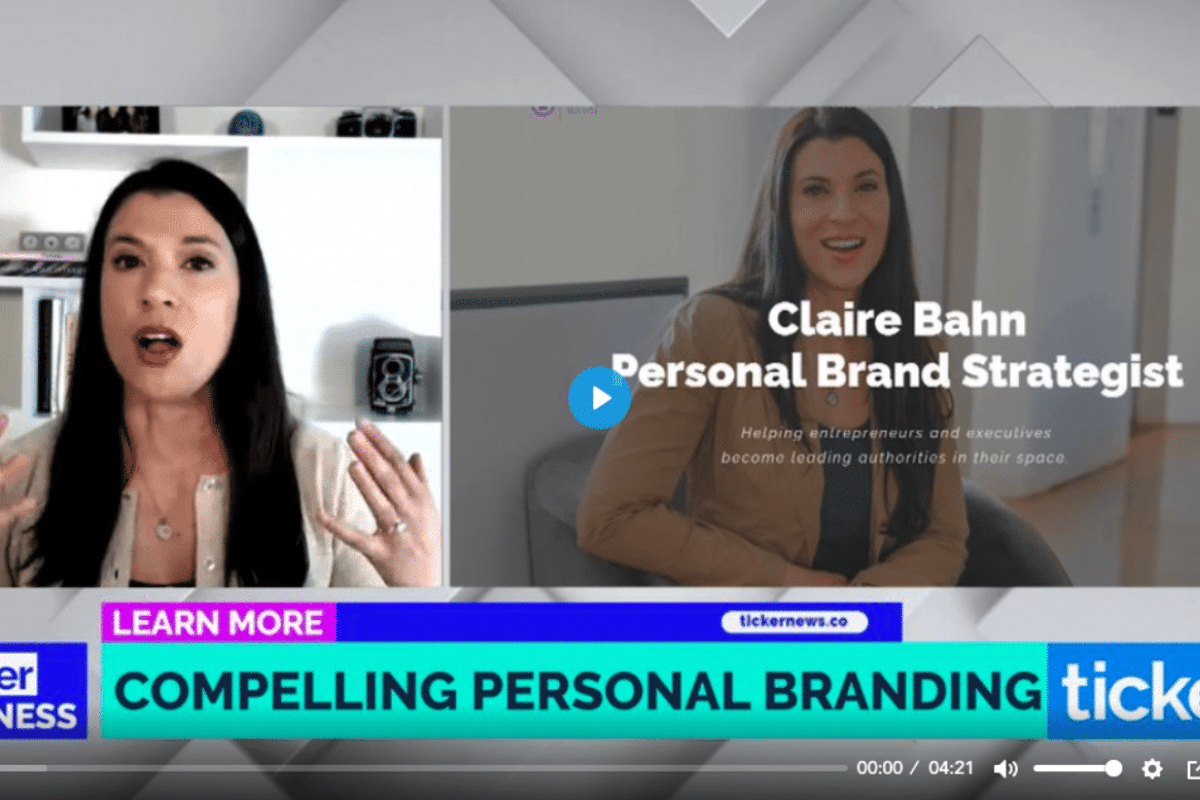 Podcasts Are Growing
Gone are the days of crowding around the radio or channel surfing through FM stations during your morning commute.  
Instead, we can scroll through our smartphones, hunt through niche topics of our choice, and tune into our favorite shows whenever we want.  
Before becoming widely popular, the first rendition of podcasts came in the 1980s. Back then it was known as "audio blogging." 
It wasn't until the early 2000s that new technology made it possible to easily share those audio files. Tech connoisseurs learned that they had the ability to widely share their individual recordings without the help of expensive high-end equipment. 
Much to many people's disbelief, the term for this new technology was not coined by Apple or another tech giant. 
In 2004, an unsuspecting writer for The Guardian coined the word "podcast." The word accumulated thousands of Google search hits that same year. 
And the rest is history. 
While the popularity of podcasts has ebbed and flowed over the years, they have once again captured the attention of a diverse, modern audience. 
Currently, there are more than 1,750,000 podcasts out there. 
Thinking you'd be crazy not to tap into this PR resource? 
Yes, I would agree. 
I've been a podcast guest on a number of shows since beginning my personal branding journey. It was a rewarding experience and a unique opportunity to (shamelessly) take the spotlight. 
I used those opportunities to talk about how to create a compelling personal brand, the ROI a personal brand can accrue, and how valuable branding is for entrepreneurs. 
Being on podcasts gave me the ideal platform to plug my own personal brand and prove to listeners that I'm an expert in my field.   
Each episode took my brand up a notch – remember, PR and personal branding go hand-in-hand.
How To Become a Regular Podcast Guest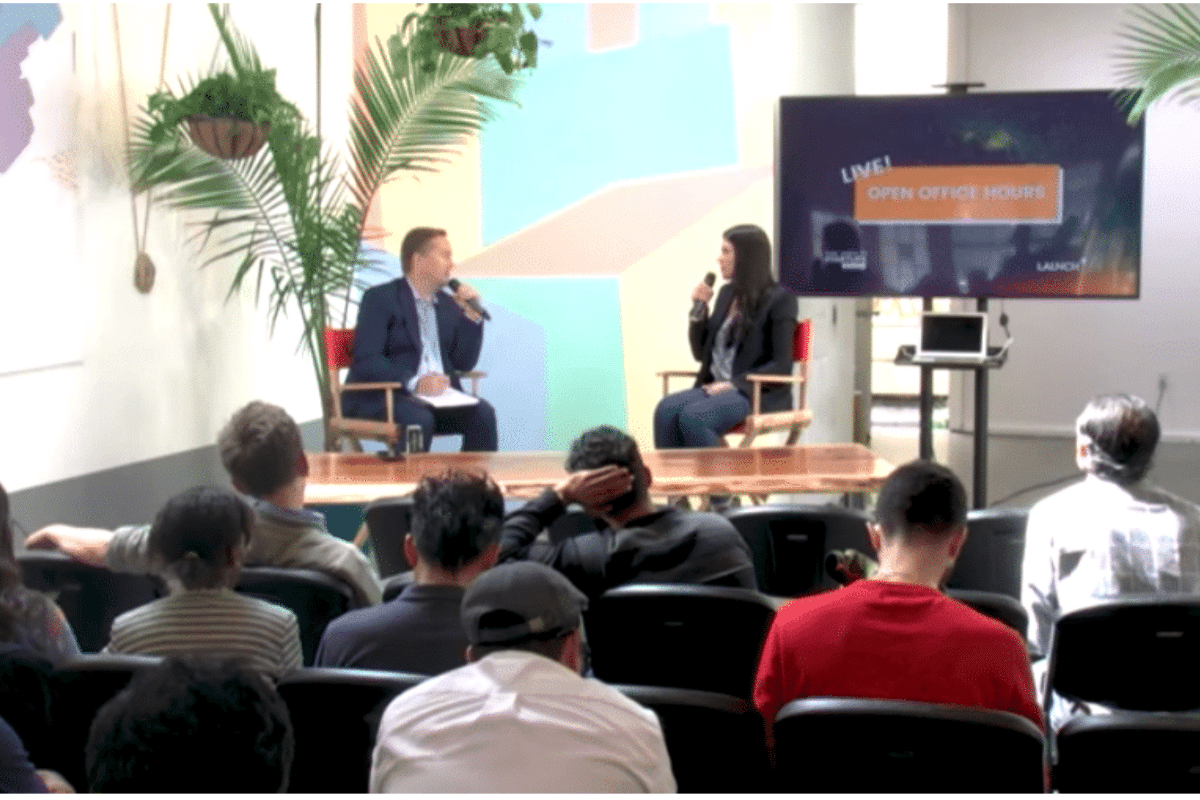 Have I sold you on the magic of podcasts yet?
Good. Your brand's audience will be thanking you later.  
There are a ton of plus sides to making podcasts work for your personal brand. 
Do you want to attract more clients and boost revenue?
Learn how to position yourself as an expert, grow your audience, and attract the right clients.
Routinely securing gigs as a podcast guest can give you and your brand extra leverage when you want to book paid speaking opportunities. 
Before you turn your nose up at doing something for free, remember that showing off your brand on a podcast has the potential for helping you to see greater financial gains later on. 
Not only will you see a greater ROI after making regular podcast guest appearances, but it will also expand your network. 
This means connecting with other professionals in your industry and reaching an even wider audience with your personal brand's message. 
All of this may sound too good to be true – but don't underestimate the amount of effort that needs to be put in on your end before seeing the fruits of your guest speaking labor. 
Showing up on others' platforms helps you showcase your expertise as an entrepreneur. 
This is different from your brand's behind-the-scenes content, like blogs, social media, and YouTube videos. You can rewrite, edit, and perfect your message of expertise over and over again with those forms of content. 
But when you're a podcast guest, there's less room for error. 
50% of all U.S. households are fans of podcasts. So yes, people are actually listening. 
It's your time to shine in the spotlight, so make sure you really know your stuff. 
Now, I'm going to share with you the methods that helped me to land regular gigs as a podcast guest. 
And no, it's not as easy as sending out cold emails to your favorite hosts and hoping for the best. 
RELATED: WHY PERSONAL BRANDING IS THE KEY TO SUCCESS IN 2021
Step 1. Work On Your Personal Brand
We all know the value of having a clean, updated online presence for your personal brand. 
Before you start pitching yourself to other professionals and podcast hosts, you'll want to work on making sure your personal brand represents the truest version of yourself and your business's mission. 
Make sure that when people navigate to your website and social accounts that they can see right away who you are and what you do. 
The best and easiest place to start would be with your social media profile photos and bios. 
It's no secret that human beings are quick to judge, so the initial impressions of your brand are crucial to landing podcast gigs. 
You don't have to take my advice on this, but I do own a successful business based entirely on this concept. Just saying. 
I suggest hiring a professional photographer and scheduling a styled photoshoot for yourself. 
However, if that isn't doable right now, investing in a tripod and learning how to use a self-timer on your phone or digital camera can help you snap a professional headshot. 
Now let's talk about your social media bios. Most of these have to be short. So make sure you're including enough about yourself, your brand, and what you do in each one. It's also important to link to your brand's website so that they can read more about you. 
Producing video content is another way to set yourself apart from other aspiring podcast guests. Podcasts are all about auditory messaging, and videos show podcast hosts that you know how to speak elegantly. So they'll trust you to do the same on their show. 
If videos are a foreign concept to you, spend some time researching YouTube video ideas for your brand. While I've recorded and edited several videos for my business, I will admit that it takes some practice and patience. But it's well worth the effort!
RELATED: PERSONAL BRAND STATEMENT EXAMPLES & TIPS TO CREATE YOUR OWN
Step 2. Have a Consistent Presence on Your Social Media Platforms
Once you've got your profile feeling professional, it's time to take a serious look at the content you're posting and when you're posting it. 
Social media is a powerful tool if used correctly. By sharing content that speaks to your personal brand, you're proving that you're an industry expert who deserves to be someone's next podcast guest. 
Not only should you be consistently posting across all of your brand's social media accounts, but you should also be consistent in the types of content you're sharing. 
Each of your social accounts should showcase a healthy mixture of your personal lifestyle, your work life, and helpful advice related to your industry. 
Incorporating these elements makes your brand appear more transparent to your audience and to potential podcast hosts. After all, most people prefer to chat with a friend rather than a total stranger. 
Aside from fluff posts, like divulging your usual coffee order or your recent Netflix series binge, you should consistently speak to your personal brand's content pillars. 
Content pillars define your area of expertise and the ideal audience you want to engage with. They include the range of topics that are relevant to your business and that you choose to associate your brand with online. 
Typically, you'll want to niche your content pillars down to 1-2 topics. This will help you keep your content focused and effective. 
For example, my content pillars include personal brand strategy and serving future industry leaders. 
After you've checked off all of the above from your to-do list, start engaging with podcast hosts on a regular basis. 
If you have no clue where to start, search for podcasts related to your industry with hashtags on Instagram, LinkedIn, and Twitter. 
For example, CPAs could search #financepodcast, or growing entrepreneurs could search #startuppodcast.
By engaging with podcasts regularly, you'll captivate the hosts' attention with your impressive online presence and convince them that you're worthy of a guest appearance.
RELATED: SIMPLE AND INGENIOUS WAYS TO BUILD BRAND AWARENESS

Step 3. Display Social Proof
Just like you wouldn't hire a handyman with terrible or zero reviews, podcast hosts aren't going to have you on their show if you have nothing to prove that people trust you're as intelligible as you say you are. 
That's why you have to hit them with loads of social proof. 
Social proof is rooted in marketing psychology that people will want to follow in the footsteps of the masses. If so many people are purchasing a product or service, it must be good, right?
Your forms of social proof may vary depending on whether your business is aimed at being a B2B or a B2C. 
B2B means business-to-business and describes businesses that serve other businesses. Most B2B marketing is directed toward the needs of those who are purchasing services on behalf of their organization.  
If your personal brand leans toward a B2B model, then your social proof should include clients' analytic proof of success. 
B2C means business-to-consumer and describes businesses whose ideal clients are individual customers rather than professional organizations. B2C marketing targets the needs and interests of people's everyday lives. 
If B2C sounds more like your brand, then you should show off its customer reviews and user-generated content from people using your product.  
A huge social proof bonus is the inclusion of publication logos on your website. Look at my website homepage as an example. Any publications or websites that have mentioned your business should be plastered across your digital presence – without being tacky, of course. 
Always include the phrase "As Seen In" for your social media bios, your website's About Me page, and in your brand's Instagram Highlights. 
Any sort of prior media coverage will lend a huge help in making you a podcast guest.  
Podcast hosts want a guest who's worth talking about. And if another media outlet is already spotlighting your business, hosts will want you on their show ASAP. 
RELATED: HOW YOUR PERSONAL BRAND CAN FUTURE-PROOF YOUR CAREER
Step 4. Open Lines of Communication
Establishing lines of communication between you and your audience may seem like an obvious necessity when operating a business. But when was the last time you triple-checked your Contact Me page?
You have to make it easy for people to contact you. That's the bottom line. 
While you think having an email address on your website is easily accessible, future clients and interested podcast hosts might navigate somewhere else to reach you first. That's why you should have your email clearly visible across your social media channels and on your website. 
Make sure your brand's social media accounts aren't set to deter new connections away; Like, having your account set to private or prohibiting DMs from accounts you don't already follow. 
And if your inboxes aren't flooded with interested podcast hosts, take matters into your own hands. Don't be afraid to pitch yourself to podcast hosts. 
Before pitching yourself, be sure to know what you're trying to gain out of being a podcast guest. Are you trying to earn more credibility among other industry leaders or are you hoping to gain more clients? Either way, increased visibility of your brand is an inevitable win once you book a guest appearance.  
You shouldn't message any and every podcast out there when pitching. Do your research and start small. 
Already-established connections with podcasters are a good starting point. Contact friends, family, and colleagues who may already know someone who'd like to host you on their show. 
Reach out to niche podcasts that you may already be listening to. With a hyper-focused topic, shows will be more likely to book you if your personal brand fits the bill. 
Search for podcasts that are just starting out. Hosts that are also eager to grow their audience will be willing to book you even if you're new to the podcasting game.  
Why Being On Podcasts is Good For Your Personal Brand
You can choose to shy away from podcasts, but the fact is that audio content is growing in more ways than just tuning in for a radio show. 
Tech is taking a new, welcoming turn toward audio communications. And if you can't beat them, you'd better join them. 
Just look at Clubhouse. Though it's still in the works, Clubhouse will be a new social networking app designed entirely around audio communication. 
Aside from the pressures of the everchanging stages of modern tech, there are a number of reasons that make podcasts worth your time. 
Being a podcast guest exposes you to an entirely new audience. As a business owner, this idea alone should excite you. 
The total number of podcast listeners has seen a consistent 20% growth rate over the years. You can bet that your brand will be news to some of those listeners. 
Putting your business out there in new ways will help to get you in front of engaged communities who are ready to purchase your product or services. An engaged podcast following results in loyal listeners who are willing to support guests on the show – whether that means sharing your episode or buying from your brand. 
Adding podcast episodes to your list of multimedia content shows how versatile you are as a personal brand; especially if you have video content, blogs, and you're impressively consistent on social media. 
It's time to elevate your personal brand to align your visibility and notoriety with your expertise. Our Personal Brand Concierge Program was built for high-achieving entrepreneurs, investors, founders, and executives just like you. Learn more about our Personal Brand Concierge Program.