When I first transitioned this blog from lifestyle to a coaching platform, I knew marketing myself would be my biggest challenge. Little did I know that the omnichannel marketing approach would save me years of guesswork.
Starting a personal brand platform means deciding where you want to present yourself. There's no denying that your online presence means everything these days. But there are so many options. 
Instagram, Facebook, YouTube, Clubhouse, Tik Tok, Facebook Groups, blogging, emails, and the list goes on.
Do you want to attract more clients and boost revenue?
Learn how to position yourself as an expert, grow your audience, and attract the right clients.
Usually, you'll start with one. When it stops working, you'll hop to the next. Or you'll get started on all of them and then feel overwhelmed at the amount of content you have to produce.
This leads to a lack of brand recognition and even fewer client sales. When you put all your eggs in one marketing basket, you're beholden to that specific algorithm. And, as we all know, algorithms can change at any moment.
While I recommend the multichannel marketing approach (more on that in a minute), you have to do it the right way for it to be effective.
This is where the omnichannel experience becomes your saving grace.
RELATED: HOW TO REBRAND YOURSELF – MY EXPERIENCE
What is Omnichannel Marketing?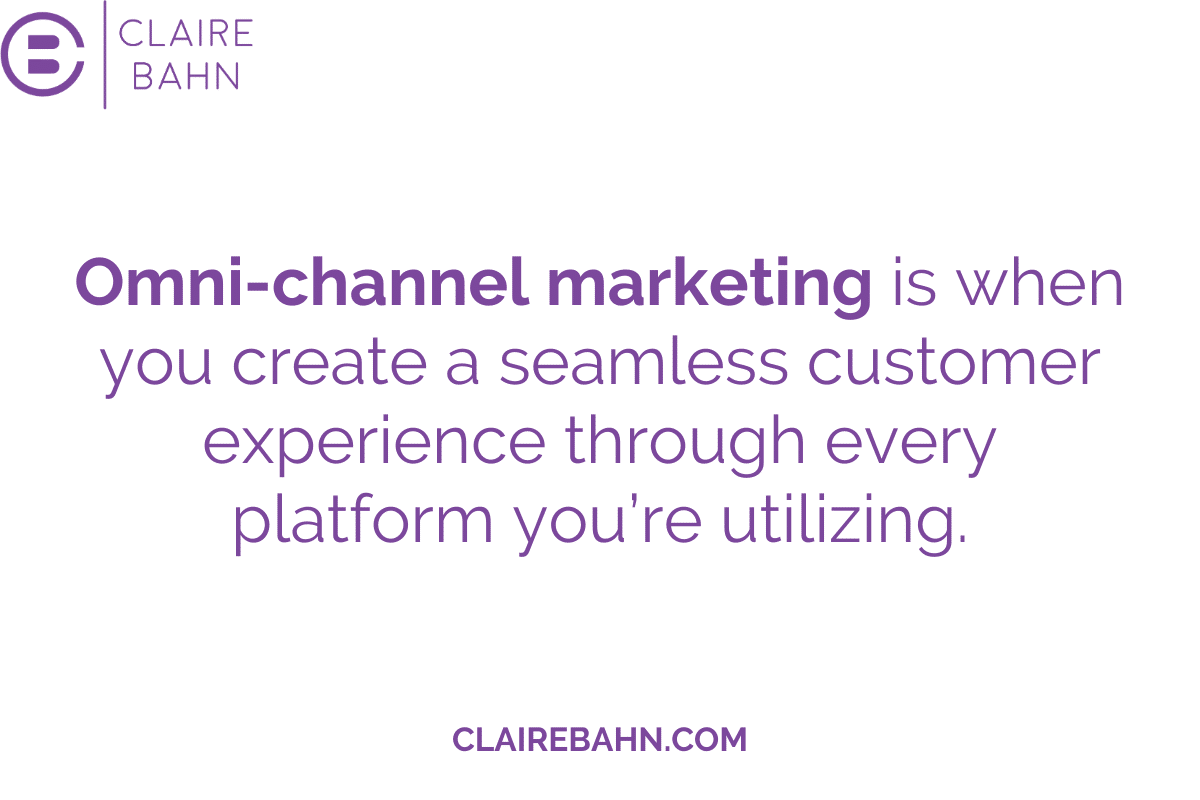 Omnichannel marketing is when you create a seamless customer experience through every platform you're utilizing.
As John Bowden, Senior VP of Customer Care at Time Warner Cable, puts it. "Simply put, omnichannel is multichannel done right!"
When you think of marketing for a company brand, you want to create an omnichannel approach from the brick-and-mortar store through the product website and social media channels.
But with your personal brand, it's going to be noticeably different. Your omnichannel presence needs to be consistent and defined through everything —from your personal brand website and your YouTube channel to your Tik Tok account and podcast appearances.
Each of these works well on their own, but they should be working together. That's the beauty of the omnichannel approach.
Omnichannel Marketing Examples
For example, if a potential client finds you through a Google search and lands on your blog, there should be an easy transition to get them to your email list or follow you on social media. Or maybe vice versa, where someone finds you on social media, and you tell them to read your blog to learn more information.
If you're successful in getting that closer connection to your ideal client, the one aspect of your personal brand that will help them remember you is the consistency in your brand voice.
Omnichannel means having a blended brand voice across all of your accounts. However, each social media platform should be distinguishable because you should have a unique social media marketing strategy for each platform.
But you should blend your brand voice. Your YouTube video content should have the same tone as your blogs, and your blogs should have the same voice as your Instagram captions.
Besides showing up on multiple channels and having a consistent personal branding USP, you need to make sure that the experience is seamless across each channel.
That means making sure you have the same LinkTree or landing page in each social media bio, having a specific call-to-action in every caption, and providing the same level of customer support no matter where your audience finds you.
See how it's all coming together?
RELATED: HOW TO USE SOCIAL MEDIA TO BOOST YOUR CAREER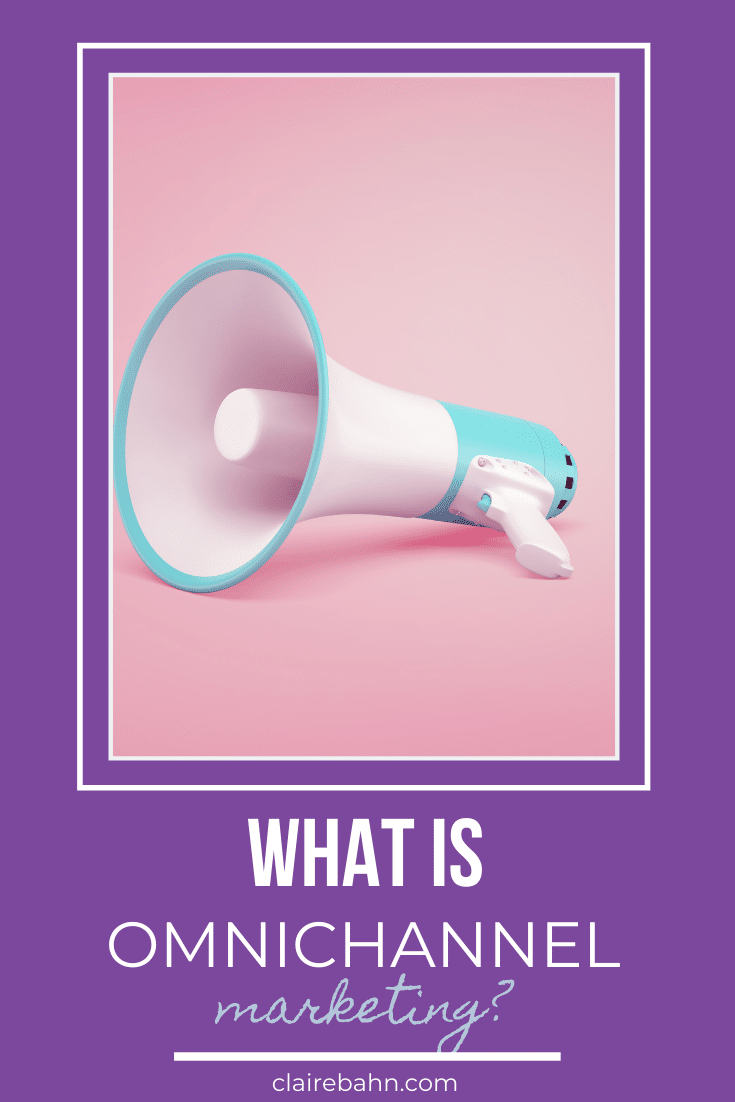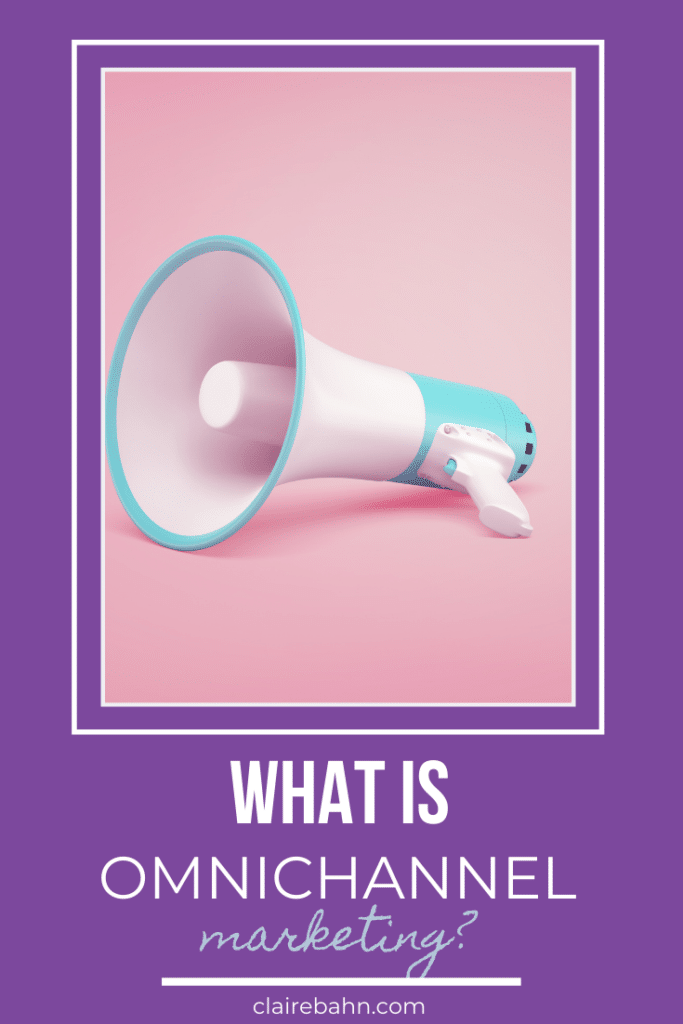 Benefits of Omnichannel
Omnichannel campaigns usually involve a team of people. So you can start by hiring and training your own group of people to handle your personal brand. Or you can hire someone like me! A personal brand strategist who already has a trained team. Our marketing team of gurus develops all of your content to give your audience that limitless omnichannel marketing experience.
This multi-level effort makes it so that you have a team working on broadcasting your personal brand across multiple platforms. This is how you'll grow your brand recognition and a synchronized personal brand experience, which leads people to like, know, and trust you.
When you build better systems for your audience, you'll know where and where, and when to follow up or change strategies to create more sales.
Creating this seamless transition from one platform to another helps because it makes it easy for a potential client to keep up with all of your content. When they're doing that, that's when you can create a multichannel marketing plan to turn that follower into a lead and that lead into a paying customer.
RELATED: HOW STARTUP FOUNDERS CAN STEP UP THEIR PERSONAL BRANDING IN 5 STEPS
Multichannel vs. Omnichannel Marketing: What's the Difference?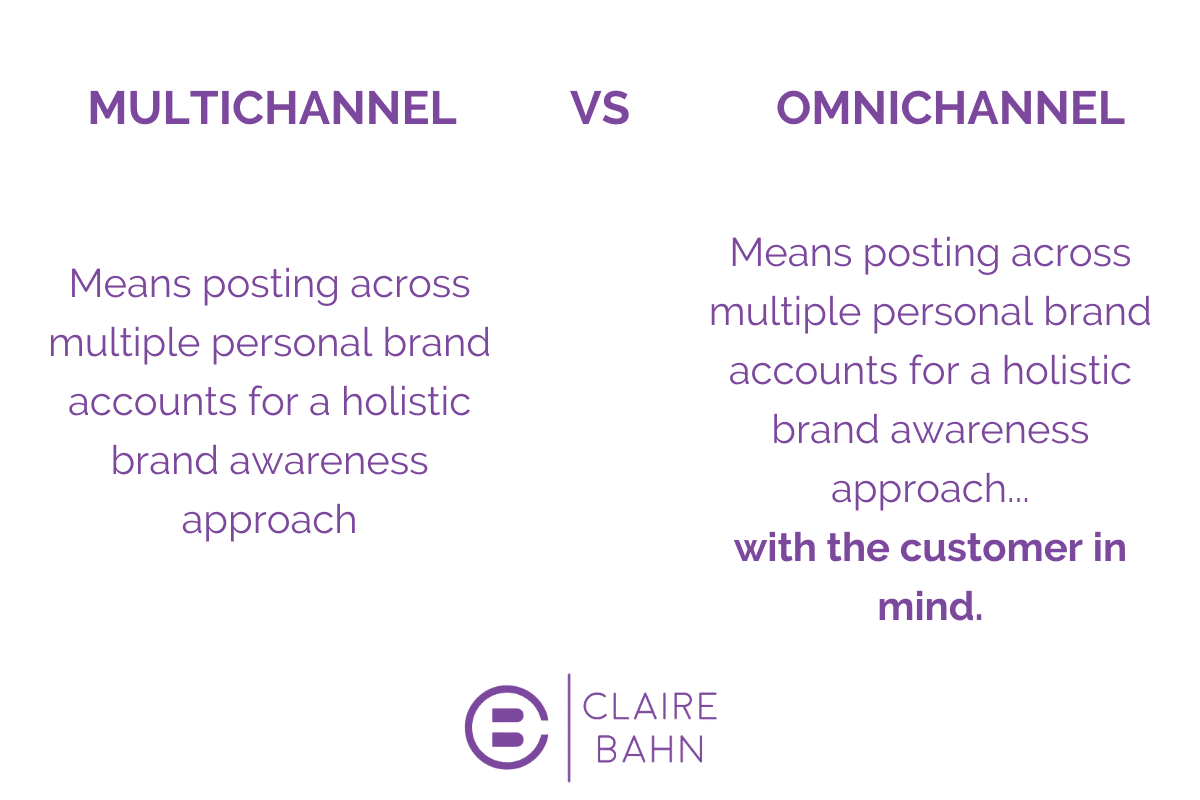 I should also mention that there's a slight difference between multichannel marketing and the omnichannel experience. You'll probably start with multichannel marketing, which simply means posting content across multiple channels. But it takes some work (and usually a team) to get your omnichannel marketing working like a well-oiled machine.
Omnichannel marketing is one step above multichannel marketing. This is when you're ready to have a team of people manage your personal brand. You'll need to hire a team who can effectively clone your brand voice.
But why would you decide to take this approach? Aren't there plenty of "solopreneurs" who only use one platform to maintain their personal brand?
Yes… and no.
The big industry leaders you see online might have blown up on a single social media platform. But the smart ones are the ones who start creating content on a different platform. They may have gone viral on LinkedIn, but now you see that they've created a brand new YouTube channel for their personal brand. That's multiple channel marketing.
What these people don't tell you is that they eventually get so big that they can't manage it all on their own. They have to outsource if they want to keep up with multichannel marketing.
The ones you don't see thriving after their temporary fame are the ones who didn't branch out of their favorite social media bubble (RIP Vine stars) to build a sustainable business.
The thought leaders that you see thriving are the ones who have built a personal brand that can make sales on any platform— and that's why you need omnichannel marketing.
RELATED: 4 REASONS YOU NEED VIDEO CONTENT MARKETING FOR YOUR PERSONAL BRAND
5 Steps For a Seamless Omnichannel Marketing Strategy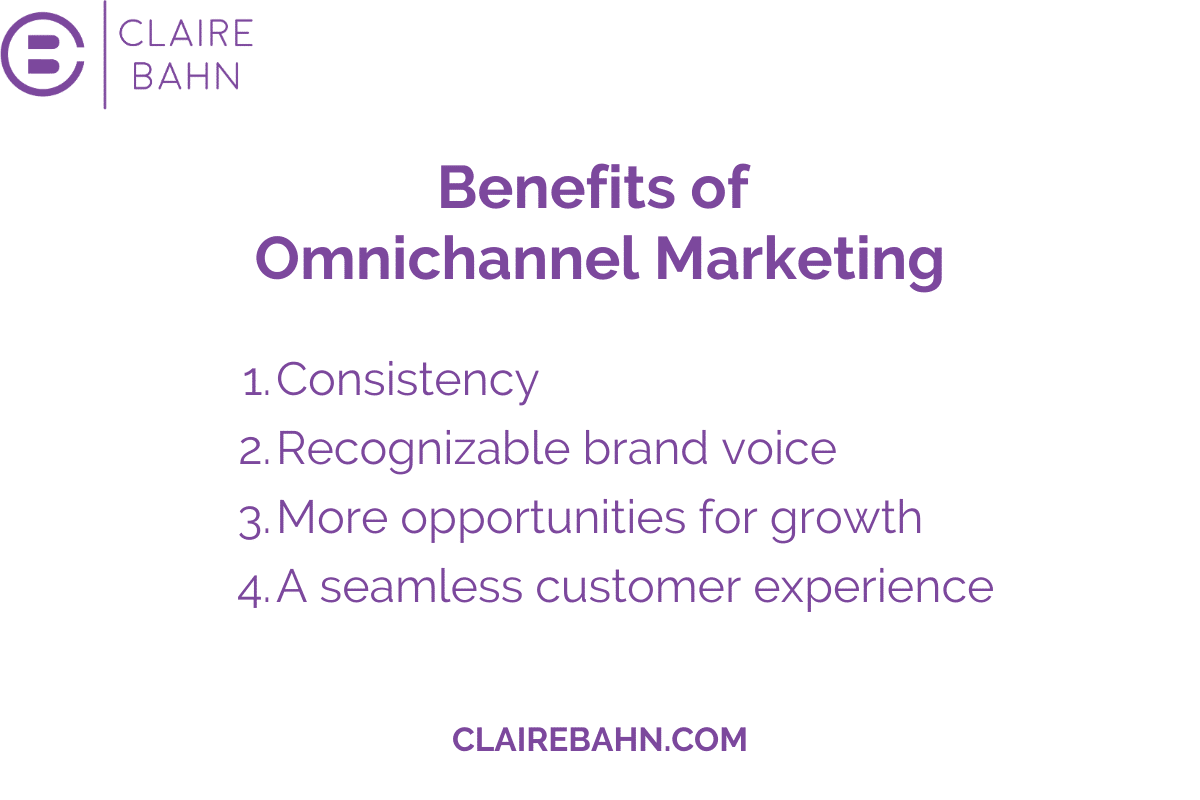 Whether or not you're ready for this holistic approach doesn't really matter. Be prepared to take this route if you want to build a career that lasts you a lifetime.
I know these steps can seem intimidating. Especially for entrepreneurs who haven't taken that step to build their team. Nevertheless, I can guarantee you that if you've already taken at least some of these steps, then training (or outsourcing) your omnichannel marketing team will go much more smoothly.
Need a blueprint on where to begin? Here's my personal omnichannel marketing strategy:
1. Start with MultiChannel Marketing
Right now, you might have a preferred social media platform. But as I mentioned before, a savvy and successful business owner doesn't put all their eggs in one basket.
Naturally, that means making sure you're on multiple social media platforms. I also highly encourage you to get your personal brand website so that you aren't beholden to social algorithms. If you're a product-based business owner, you may start on websites like Etsy or Amazon. However, eventually, you'll want your own website if you want to take this omnichannel direction (and double your sales).
My go-to advice for all personal brands is to grab your handle on every single social media platform. Once you get to posting consistently, you'll figure out which one you like best. Fom there,  you can fine-tune your marketing strategies.
2. Create Unique Content For Each Platform 
What you never want to do is repost the same graphic, link, and caption across every single channel. Cross-posting seems like the best way to stay consistent on every social media platform. Still, you run the risk of missing sales opportunities or completely eliminating that social media account as a reliable marketing platform.
So stop posting the same message on social media. Your Facebook audience demographic and content expectations will be monumentally different from your blog or YouTube audience.
You need to be crafting content for each channel based on audience. This means creating different graphics, captions, and hashtags for each account you manage.
Don't feel exhausted just yet. Here are some hacks for you:
Format your video content to fit the

 specific dimensions

 for LinkedIn, YouTube, and IGTV.
Repurpose your blogs for video scripts, emails, and social media captions.
Use 

Canva 

to find the appropriate dimensions for each platform and create a template for each.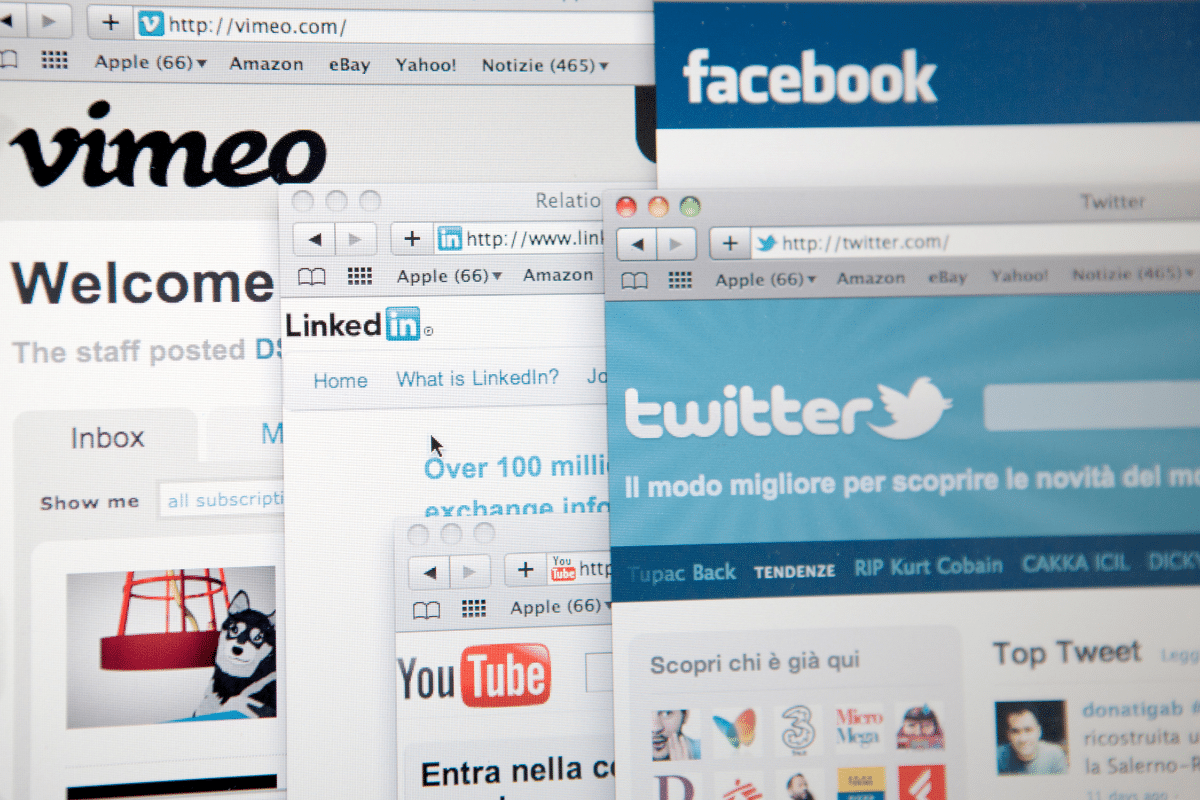 3. Create a Better Customer Journey
The major difference when it comes to omnichannel marketing vs. multichannel marketing is the customer experience.
At this point, if you're a service-based entrepreneur (like me), you'll be posting content consistently on multiple platforms. I, for example, post blogs and YouTube channels once a week, and I posted snippets of those videos and blogs on Instagram, Linked In, and Twitter at least three times a week.
The point in posting content is to generate leads and build brand awareness. I can only generate more leads and build a bigger audience if my customer's journey is relatively uncomplicated.
So what I want to do is make sure my social media posts effortlessly lead consumers to my blog, which leads them to my freebie. That freebie (in this case, a free masterclass) brings that person to my email list, which puts me in constant communication with them to further my sales approach.
Or, for a shorter customer journey, your social media can lead people to your free masterclass, which (hopefully) leads to a one-on-one client.
The only way you'll get people to that pay level is if their journey is uncomplicated at every step.
You need to go through each customer experience on each platform to ensure your target audience isn't hitting any roadblocks. Are your blog links as easily accessible on LinkedIn as they are on Instagram? Is your website load time just as fast on mobile as it is on desktop?
By being aware of any errors, your omnichannel marketing experience becomes that much more in-tune with your target audience, making them that much more willing to become a loyal fan or customer.
4. Engage with Your Audience
Now, even if you're posting consistently across multiple platforms, you probably only have the availability to nurture your audience on one of these accounts. With your omnichannel marketing team, you'll be able to engage with people on every single platform for a holistic customer experience that people will appreciate.
Think about it: people like Jasmine Star aren't on social media 24/7, but you always see her responding to people. This is most likely someone on her social media team, which is likely only one branch of her marketing tree.
5. Measure Your Analytics
And finally, once you have a seamless customer experience throughout your personal brand platforms, you need to figure out what's working.
Use tools like Google Analytics to evaluate when potential clients bounce from your website. Is there a specific blog that's underperforming? Figure out why that is (it may be a broken link, a lack of SEO, or even a missing call-to-action).
Keeping track of your analytics on social media helps you figure out where to personally spend most of your time. If you're thriving on LinkedIn,  you might want to go Live on that platform once a week instead of Instagram.
RELATED: HOW TO BECOME AN INDUSTRY LEADER
You won't have to stress over which social media channel brings in more brand awareness. With an omnichannel approach, your marketing efforts can bring in an (almost) equal ROI.
Do you want to attract more clients and boost revenue? Learn how to position yourself as an expert, grow your audience, and attract the right clients. Watch my FREE Personal Branding Masterclass today.