What is the one thing that successful startup founders have that struggling startups fail to implement?
It's not that they have a strong pitch. Their idea or company isn't any more innovative than your own. It's not even their business and marketing plans.
Successful startups happen when the founder(s) establish a personal brand.
Do you want to attract more clients and boost revenue?
Learn how to position yourself as an expert, grow your audience, and attract the right clients.
It should go without saying that modern-day marketing relies heavily on your personal brand. These days, consumers prefer to invest in a company where they know the owner and know about them, rather than just purchasing from a corporate company where you don't know anything about who owns and operates the business.  Think of influencers, YouTubers, and even startup founders like Jeff Bezos. All of these people have capitalized on their legacy by making sure that people know who they are, what they do, their interests, and their values.
Sure, Amazon holds up well on its own and doesn't need much to keep it profiting. But it's because people like Jeff Bezos position themselves as leaders in these growing industries that they are able to surpass their competition. When Jeff Bezos started Amazon, he was only selling books. He had a vision for his company, and by positioning himself as the expert in his industry, he was able to grow Amazon into the monster company it is today. Now, Bezo's startup is a staple in the modern era.
Table of Contents
Why Startup Founders Should Care About Personal Branding
How Personal Branding Works for Founders
Startup Founders Guide to Personal Branding
5 Things You Need To Ask Yourself Before Creating Your Personal Brand
What do you want to be known for?
What problem does your product/service solve for consumers?
What made you want to start your business?
6 Steps You Need To Take To Create Your Personal Brand
Step 2: Get Your Own Social Media
Step 3: Startup Founders Should Write a Mission Statement
Step 4: Cultivate Your Sphere of Influence
Step 5: Create a Desire For Investors
Step 6: Create Quality Content Consistently
You don't have to have a turn-of-the-century invention in order for your startup to be successful. What you do need is the drive and a willingness to shamelessly promote yourself, the founder, as a thought expert. When talking about personal branding, it's all about showing off who you are to the world. You need to promote yourself to increase your visibility in your industry. You worked hard on your business and you deserve to be recognized for that!
The development of your personal brand as a startup founder is a vigorous strategy that ensures people know who you are. If you can build a strong personal brand, no one will even question whether or not your idea holds value. But in order to create a personal brand that will stick with people, you first must gain a deep understanding of what a personal brand is and how you can create your own successful personal brand.
What is a Personal Brand?
So what is personal branding and how can startup founders use it to their advantage?
A personal brand is your experience, your reputation, and your online presence all huddled under a single umbrella. Actors get hired because of it, authors get book deals because of it, and founders get to partner with investors because of their personal brand.
Many founders never even consider marketing themselves because they are too focused on their startup idea. However, before you even begin working on your product prototype, your business plan, or your pitch deck, you need to establish your online persona. Why is that? These days, consumers have hundreds, if not thousands of options when it comes to finding a new product they need. They can spend hours reading through reviews and learning about all their options, but they tend to choose the company that aligns with their morals and values. A lot of this information is based on the owner or operator of the business, so establishing your personal brand is the first thing you should focus on when creating your brand as a whole.
Even if you have come up with a revolutionary concept, that won't matter to your customers or investors if they can't research who invented it and why they should trust them. Gaining your potential customer's trust should always be your #1 priority and something to focus on at all stages of your business. When first starting your business, creating a personal brand and getting people to trust you and your products is important in reaching the different milestones you set for yourself.
Your personal brand establishes your like, know, and trust factors. People simply like to buy from other people. That's why these factors are paramount in making your business work in the modern economy. And while some brands try to only utilize influencers to present their products, these startups aren't going to be able to sell any future concepts without that transparent personal brand online.
Why Startup Founders Should Care About Personal Branding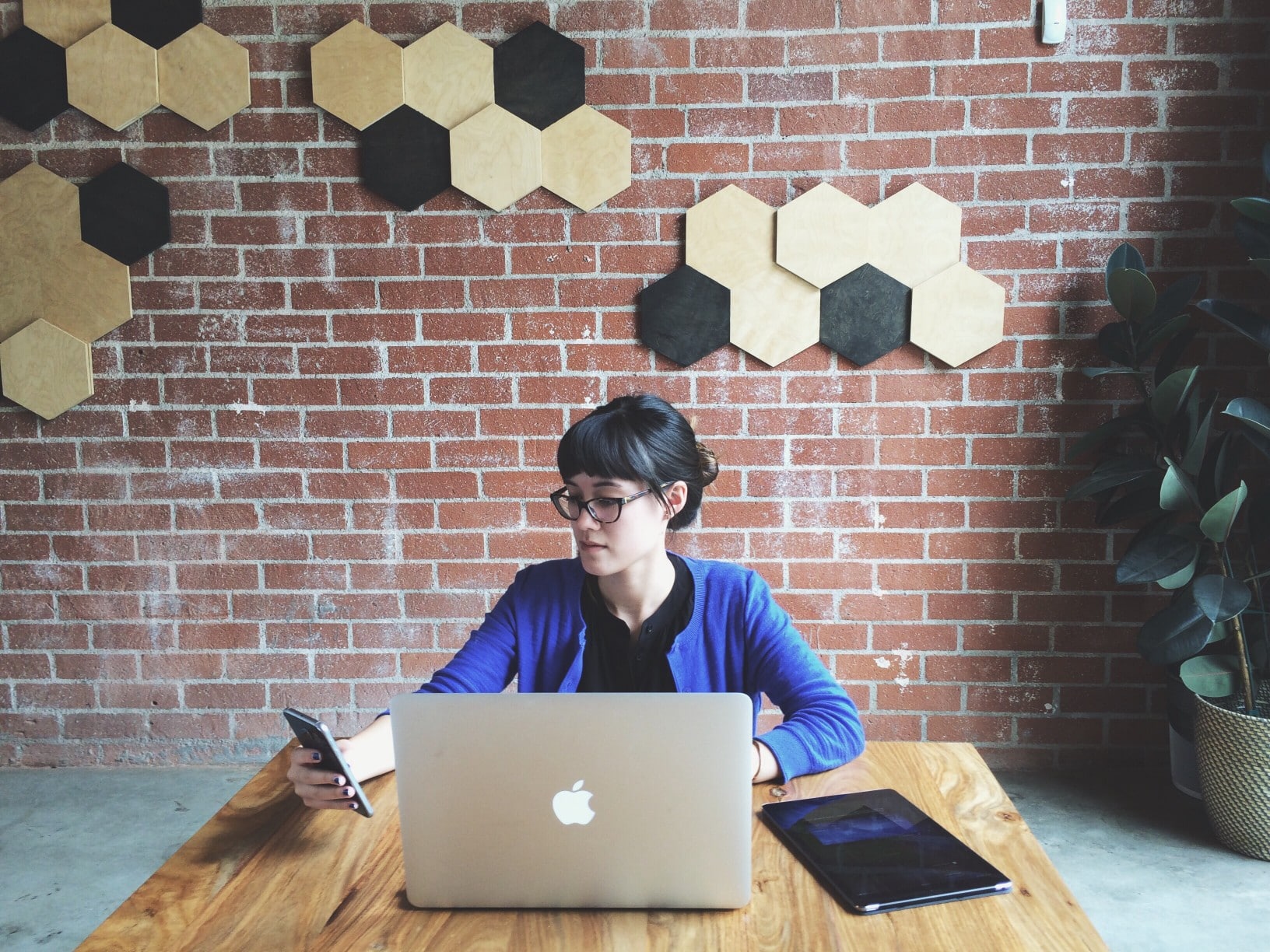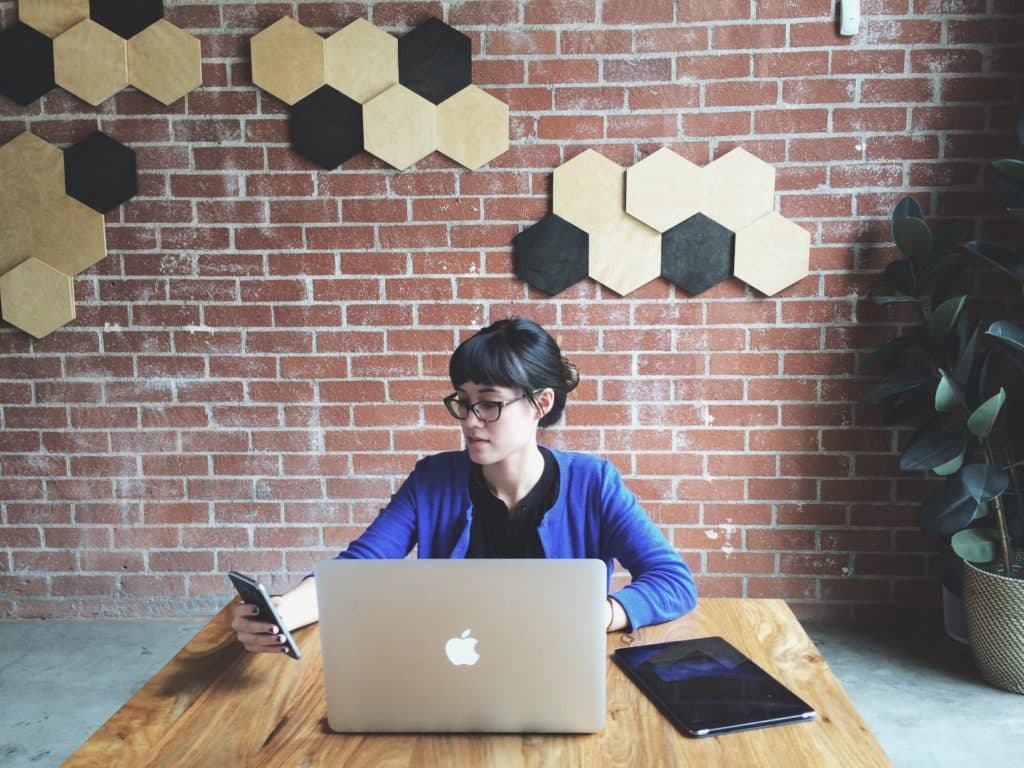 Do you know who Pierre Omidyar is? What about Jerry Yang?
Pierre Omidyar is the founder of eBay. Jerry Yang is the founder of Yahoo.com. The reason these people aren't household names is that they don't have a strong personal brand. And while fame and notoriety isn't the end goal for all startup founders, it might explain why Amazon took the forefront in online shopping over eBay, and why Google is vastly preferred over Yahoo!
How Personal Branding Works for Founders
Your own brand can do a lot for your current and future endeavors. It's well-known that angel investors and venture capitalists put their stock in the person that they are working with, not the idea. You can be the founder of the next leading app, but if your attitude sucks or investors can't learn anything about you through a quick Google search, they are going to be detrimentally less interested, and therefore, less likely to fund your idea.
The same can be said for journalists and, most importantly, your customers. Journalists won't write about your startup and customers won't buy from you if you haven't built up your own history of expertise. Consumers need to know that your business is trustworthy and by purchasing from you, they aren't going to be scammed out of money. If someone is looking for 'winter socks for gifts' and they come across your brand but they can't learn anything about who started this business and why you most likely already lost their business.
Examples like that are why you should always take some time to work on your personal brand. But, your personal brand isn't just something you work on one time and you're done, it's something that constantly needs to be worked on and implemented. You can't just show your face once and write a story about how and why you started your business, you need to show your buyers how involved you are with your business and what keeps you working at the end of a long, stressful day. I can't stress this enough, but consumers invest in people, not products!
If you can build your personal brand to the point where you become a loud voice in your industry, you can start to market your startup. If you keep reading this blog, you will see the 5 easy steps you need to follow when creating your own persona. I want you to use each of these steps when working on your personal brand. By following these 5 steps listed below, you can start looking for ways to get featured on high authority websites so your business can continue to see growth.  That way, people will already know and trust you enough for you to make sales right off the bat.
Ideally, you want to build your personal brand first before you start getting into the more nitty-gritty processes. You can work simultaneously on your startup idea while you are promoting yourself as an expert in your business industry. By the time you have your pitch and your prototype ready, you can work your personal brand magic to promote and sell your concept. Your personal brand should also bleed seamlessly into your startup's own brand so that you can secure the two into one package that investors won't want to pass up.
Now that you know why you need to focus a lot of time and energy on creating your personal brand, let's talk about how to go about starting and what steps you need to take to get to where you want to be in your industry.
Startup Founders Guide to Personal Branding
I'm not trying to motivate you to invest in your brand just because I'm a personal branding strategist. The fact that founders need their own platform is not a new prerequisite. Forbes also advises the personal marketing effort. In one article they say,
"…You can also help them discover you through a concerted personal marketing effort. This means putting yourself out there where investors are bound to find you, including a website, social networking sites, guest posts on established blogs and personal blog posts, conversations on Quora, and traditional media outlets."
The more transparent you are about your journey and your experiences, the better it is for your startup. But first, you need to gather all the right tools and get on the right platforms in order to display that transparency.
RELATED: Choosing A Personal Brand Logo & Examples of Personal Branding
5 Things You Need To Ask Yourself Before Creating Your Personal Brand
Before we get into the steps you need to take to start creating your personal brand, I want to give you some tips on what you need prior to taking those steps and tell you things you need to ask yourself before starting. To create a personal brand that sticks with people and gets them to invest in you, you need to do some deep diving and determine a couple of things. What are those questions you have to ask yourself? Keep reading and you'll find out…
Who are you?
The first thing people will want to know when they go to your website or your social media profiles is who you are. You need to establish both personal and professional traits that describe you, and you need to show them what kind of a person you are. This is essential to come out strong with because people remember who they are buying from more than what they buy from you! Show them any past work that shows your abilities, what you're good at, what your values are, and what it is you are looking to do by offering your product or service.
What do you want to be known for?
Let's be honest with each other for a second, part of the reason we start businesses is to bring value into other people's lives and to solve a problem that our target audience is struggling with. What does this all mean? This means we want to be known for something. Whether you invented a new way to pay bills online that makes it easier for people, or maybe you invented a new clothing line to help people feel confident in their bodies, what you want to be known for is what you need to base your personal brand on. Show off what you do, and determine what you want people to consider you as.
Who is your target audience?
The reason you started your business was that you noticed there was a gap in the market and you knew you could offer the service or product to fill that gap. Coming up with an idea usually stems from noticing something is missing, and this makes it easy to set your target audience. Maybe you noticed that moms above the age of 30 are missing some sort of app that allows them to read up on the best mommy gadgets. Therefore, your target audience is mothers above the age of 30. This will help you create a personal brand since people will know exactly what kind of consumers you are targeting from the very beginning. Even if they are considered to be your target audience, they may have friends and family who are that they will refer to you and your business!
What problem does your product/service solve for consumers?
Again, you most likely are starting your business because you noticed there was a need that you could solve. While this may not seem relevant to your personal brand, it is. People like to see that you have their best interest in mind. So if you created a new product or service that tailors to their needs and you show how much you care about helping them, they will invest in your business because they like that you pay attention to their wants and needs.
What made you want to start your business?
Along with seeing a gap in your line of work, you have to tell consumers why you started your business. People don't want to hear the cliché line that you have a passion for clothing and wanted your own clothing line – it needs to be deeper than that. Your consumers want to hear what problems you've faced that made you wake up one day and say "Hey, I want to create a product or service that solves this missing spot in my life". When telling your consumers what made you want to start your business, they want to see how genuine you are – so don't be afraid to show off who you are, use that to your advantage!
Okay so now that you know what needs to be established before creating your personal branding plan and implementing it, you can get into my step-by-step tutorial on how startup founders can build their personal brands to extrapolate their business.
6 Steps You Need To Take To Create Your Personal Brand
Step 1: Get Your Own Website
I'm the CEO of two businesses: Online Profile Pros and Claire Bahn Group. Each of these has its own website and social media platform.
You may be asking yourself what the point is of having two separate websites. And the answer is simple: they all present different ideas and pose a different call to action. Online Profile Pros is built to tell you everything there is to know about online dating profiles, while Claire Bahn Group gives you options to utilize the efforts of professional photographers and personal branding experts (me!) to help build your authority.
You will see my picture and my name plastered on the face of these websites because I have built my brand as an expert in personal branding strategies. Even if people don't know who I am someone can come over to my website and see that I have an online presence, see what exactly it is I do, and how my services can help them achieve their own goals. They'll see that I provide valuable information (i.e. the blog you're reading right now) to showcase, simply, that I know what I'm talking about and I'm good at what I do.
Your website is your catch-all place to showcase your expertise. Think of it as your online resume for anyone who is interested in your brand or what you're offering. If you have taken the time to put your thoughts on your own platform, it shows people that you have potential. It's also a great way to highlight your past experiences. You can include past client work, previous startups, and reviews!
Step 2: Get Your Own Social Media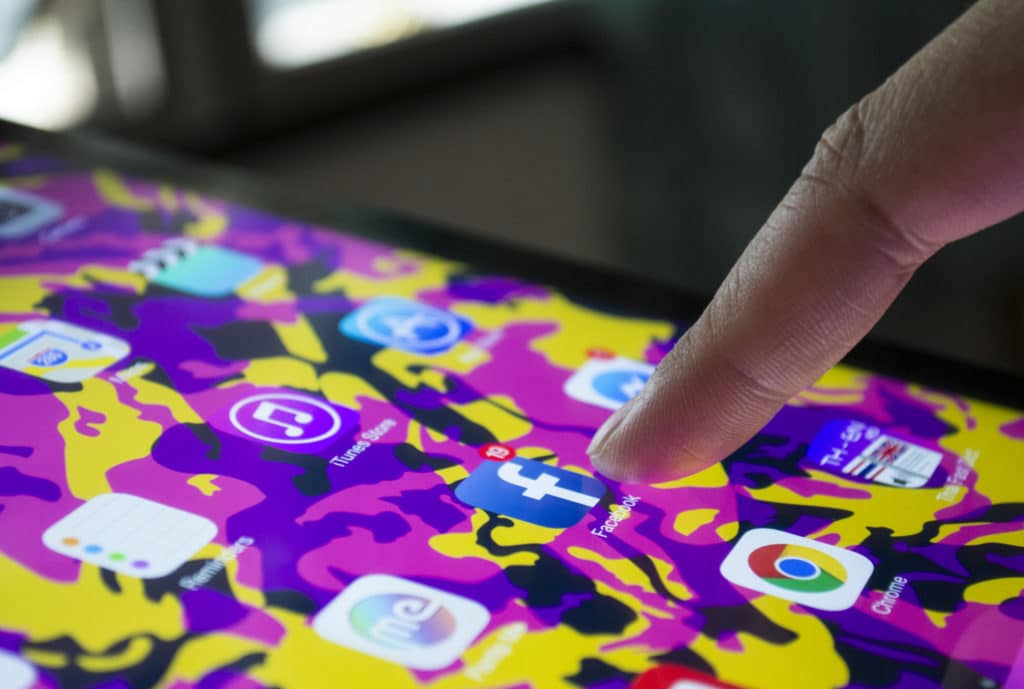 Everyone is on social media these days, even more than before. So if you are posting consistently on your social media platforms or if you aren't even on social media at all, now is the time to start.
People like to think that the markets are all too saturated with people already selling similar products or services, but there are so many people out there looking for your specific product and service. Don't let the market you want to enter into scare you, get on social media and get to posting!
I cannot tell you how many excellent startup Instagram pages I have found with no ties to the founder. Either that or the startup founder has their social media profile on private. Social media is the easiest direct access point to your target audience. This immediately sends up red flags for people looking into your startup.
Your personal social media profiles serve these two purposes:
First, it humanizes you by showing that you are, indeed, a real person with a life outside of your startup. Second, it provides value to your potential clients through education, entertainment, or both. Your social media should be an even blend of personal posts and advice in your field. I have a full blog on content for your personal brand, but here are a few ideas to get you started:
Posts about your family, travel, and past experiences (in moderation)
Share tips and tricks relevant to your product or service
Make posts about your everyday routine
Showcase your accomplishments and your struggles
By establishing a social media presence, potential venture capitalists can get a feel of who they may be working with. It makes it easy for them to see what you bring to the table apart from your business strategies. Remember: VCs invest in the people, not the idea. If you're on social media, they will instantly be more attracted to your pitch over your competition who still hasn't even joined LinkedIn.
RELATED: What Is Social Media Branding?
Step 3: Startup Founders Should Write a Mission Statement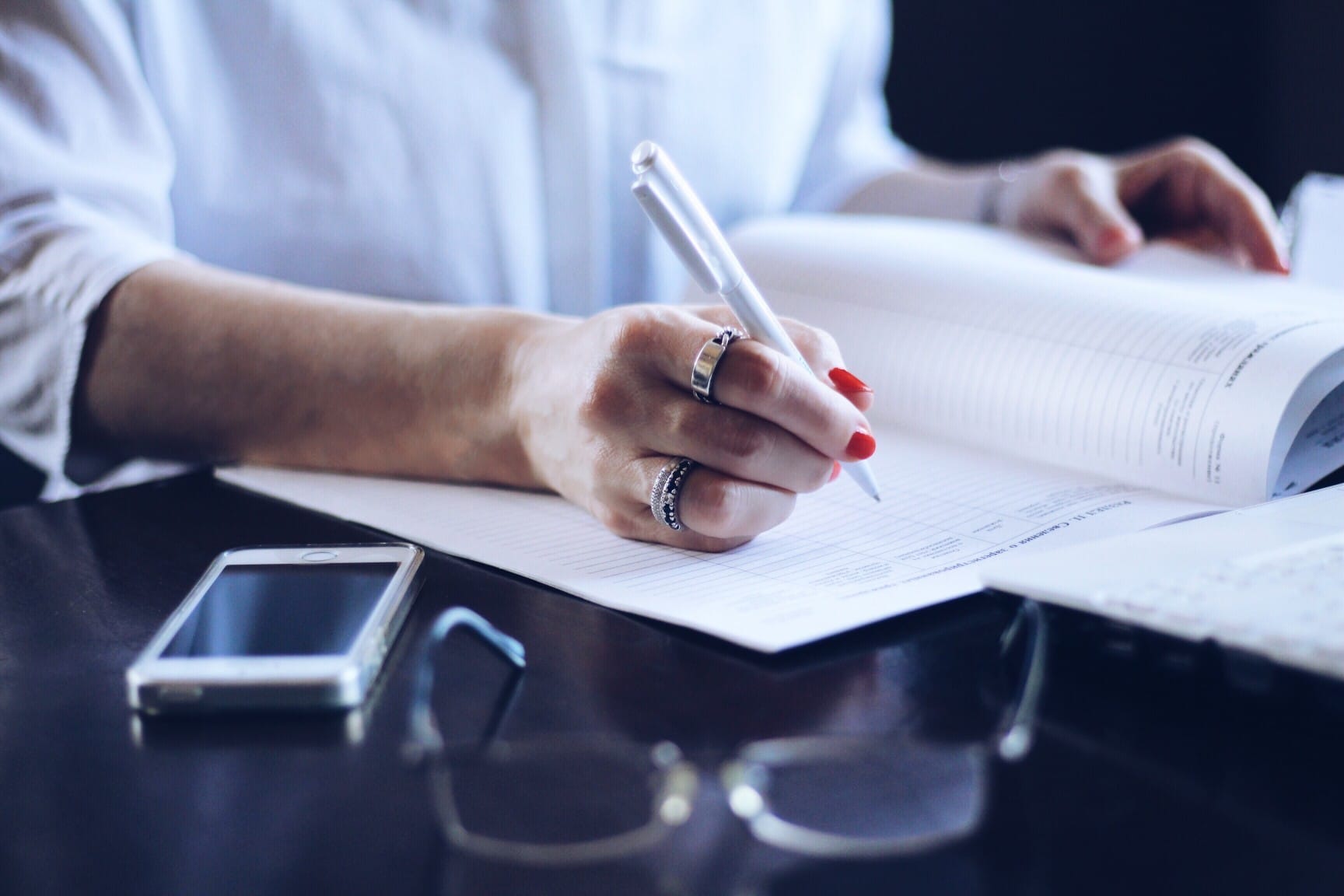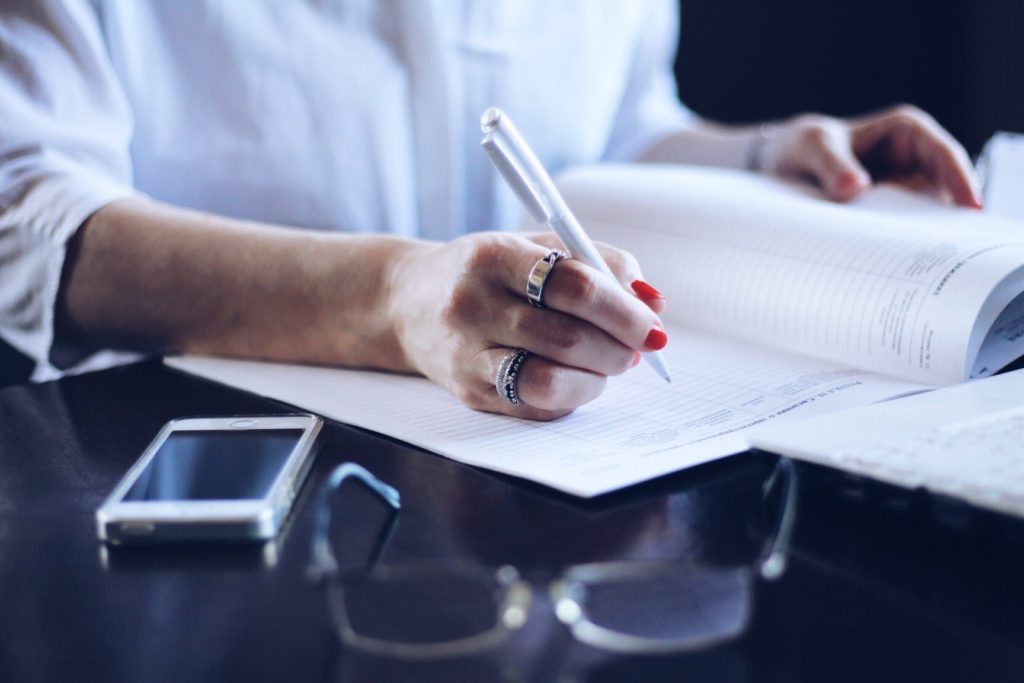 This is not the same thing as your startup's mission statement. This should reflect your personal mantra. It's what we strategists refer to as your personal branding statement.
Your personal branding statement should highlight what it is you help your target audience achieve and how you provide that solution. Your individual mission statement is not something as simple as "I invent things" or "I'm the founder of a startup." It follows the formula: Your Action + Your Target Client = Your Solution.
By defining this statement alongside your personal brand, you are setting a precedence for what you believe in. And that belief should flow into all of your startups. Once people can see that you provide consistent value, they will be more inclined to take interest in your startup. This is probably the step that will take you the longest. You want to keep your personal mission statement brief yet powerful. Take your time and don't feel like you have to get it right on the first try!
Step 4: Cultivate Your Sphere of Influence
When you get to the pitching stage of your startup, you look for opportunities to present your company and its potential, right? You might look for ways to connect with angel investors online or you might join a startup accelerator.
One way to position yourself as an expert before you even get to this stage is to cultivate your sphere of influence through your personal brand. You can do this by engaging online with other influencers or people who are at the same stage as you. This step is vital (and time-consuming) to building your online reputation. You need to be liking, commenting, and sharing posts by your target audience and by other startups. Engagement is the key to creating lasting and powerful connections that will help to boost your business.
If you can provide value (i.e. insight into your work history, tips for others in your position), that's even better. Again, this is done through producing consistent and valuable content on social media, through blogs, and eventually through press features. The more places you are talking about your business, the better.
Once you have solidified your influence, you should start applying to conventions as a guest speaker. If you've worked with a personal branding strategist and have a presence with a decent-sized audience, you may even have industry conventions asking you to speak at their event.
Step 5: Create a Desire For Investors
If you have a winning personal brand, it speaks for itself. As I said earlier, investors and venture capitalists fund the founders of a startup because they believe in them and they like you as a person. If an investor can't even find a website about the founder of a potentially interesting startup idea, they won't be coming to you.  Wouldn't you rather it be the other way around?
If you have a website that showcases your expertise, you have an active social media presence that is captivating and relatable, and you've been featured in publications and conventions, then you can forfeit some of the legwork to get noticed by investors. Make sure to show off how desirable you are, and how desirable your business is so investors will willingly come to you, they'll already know about you and what you do!
Step 6: Create Quality Content Consistently
The reason for focusing on your personal brand so much is to showcase your expertise in your field. It's not a 'one and done,' kind of solution and it takes a lot of time and energy to cultivate your personal brand. Using social media to showcase yourself is one of the best ways to gain loyal followers who will support you through anything you do. High-quality social media content is your one chance to grab potential customers or investors' attention and show them that you know what you are doing.
But, you can't pick and choose when you want to use social media. If you just post things when you launch or are trying to sell something, people will think you are only trying to earn some money quickly. You want to show them everything to do with yourself and your brand so you can show them how you really are as a person.
Consistent and high-quality content is the key to raising your visibility across all your social media platforms. This is your chance to get the attention of the other players in your industry!
Conclusion
Startup businesses are far from easy and getting your name out there takes a lot of time, a lot of energy, and a lot of networking. There are so many things you need to do when starting a new business venture, but did you even consider your personal brand? Whether you're trying to become the next Jeff Bezos or not, your personal brand is the very first thing people will notice when coming into contact with your brand. No matter how big or small you want your business to be, you need to establish a personal brand for yourself if you want to see decades of success.
You should define your startup, not the other way around. Your personal brand and your startup brand should complement each other in a way that makes people believe in what you're selling and that you have what it takes to grow your business. If you promise them something amazing when they purchase your product or service, you need to live up to their expectations. If you don't already have your personal brand established, meeting your consumer's expectations is a lot harder.
Truth be told, developing your personal brand is hard work. It's 50% quantity and 50% quality. You really shouldn't favor one over the other. Grainy selfies and pictures of your dinner with bad lighting won't capture anyone's attention on Instagram. And if you're only posting one day a week, you can forget about those press opportunities.
Can you forgo the personal brand and just focus on your startup's image? Unfortunately, no. And that's proven by the fact that the most iconic startups are led by founders who unabashedly showcase themselves online and at networking events.
It's time to elevate your personal brand to align your visibility and notoriety with your expertise. Our Personal Brand Concierge Program was built for high-achieving entrepreneurs, investors, founders, and executives just like you. Learn more about our Personal Brand Concierge Program.